The President of Nigeria (Muhammadu Buhari) is expected to unveil the newly built Irene Okwuosa ultra-modern hospital at Oraifite community in Ekwusigo Local Government Area of Anambra State.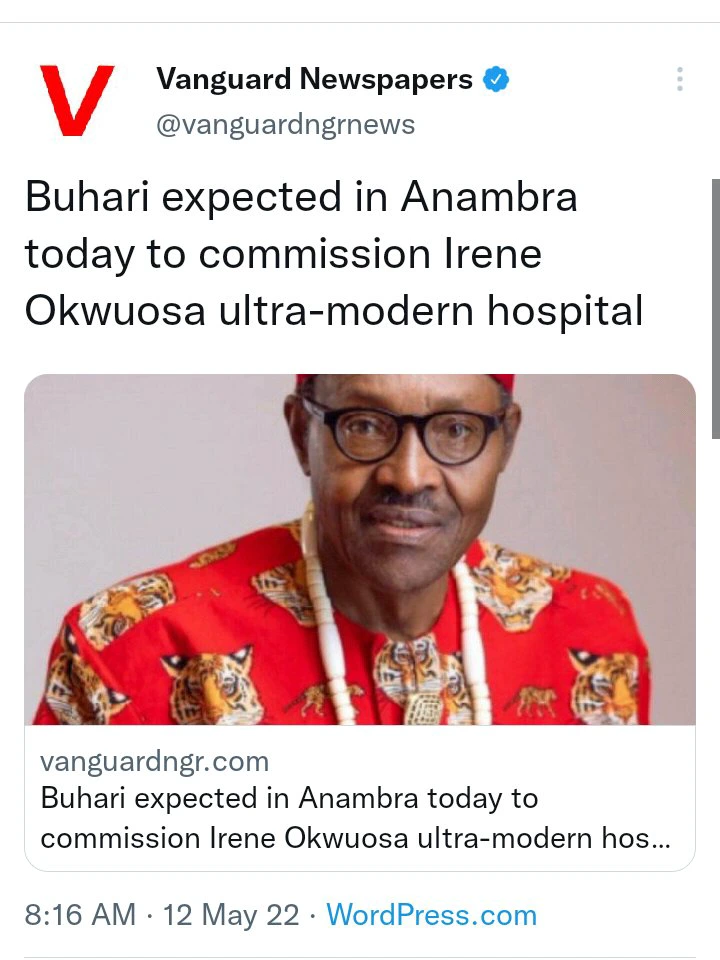 Source: Vanguard Newspapers
However, the hospital contains complete equipment for open-heart surgery, kidney transplant and treatment of other critical health challenges, the hospital built by Sir Emeka Okwuosa, Chairman/Chief Executive Officer of Oilserv, in memory of his late mother, Irene, would commence full operation as soon as it is unveiled by President Buhari.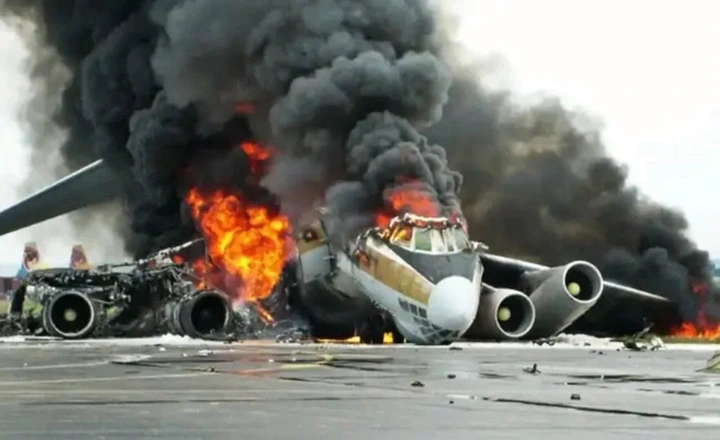 Plane Crashes With 11 People Onboard
A plane carrying about 11 people crashed in a forest within central Cameroon on Wednesday.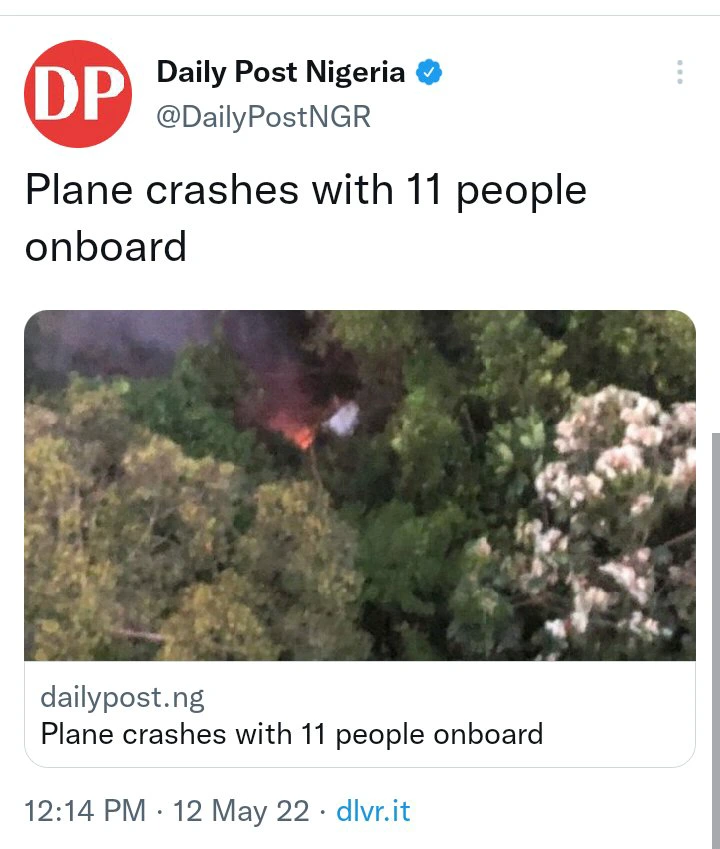 Source: Daily Post Nigeria
A major storm hit Cameroon's capital, Yaoundé in the afternoon of Wednesday, causing the plane to lose signal after it took off from the city's Nsimalen airport.
This information was confirmed by Cameroon's Transport Minister (Ernest Ngalle Bibehe) in a statement. He said that the air traffic control lost contact with the plane.
Abiodun submits APC gov nomination form
The Ogun State Governor, Dapo Abiodun, on Wednesday, submitted the expression of Interest and Nomination forms for his re-election on the platform of the All Progressives Congress to the party leadership in Abuja.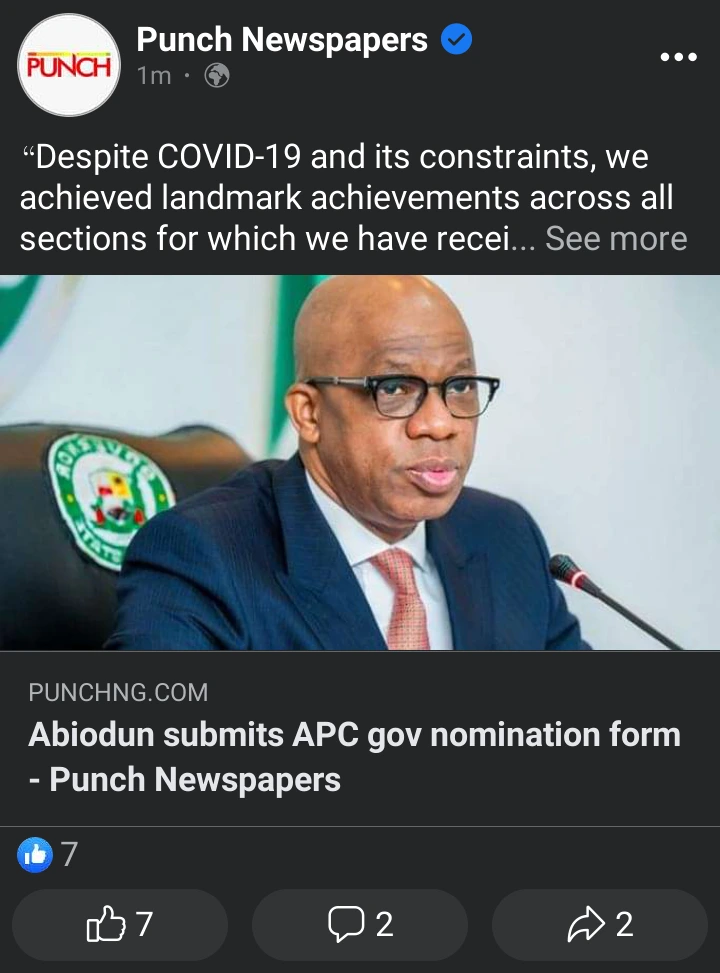 Source: Punch Newspaper
A statement from the governor's Chief Press Secretary, Kunle Somorin, said Abiodun arrived at the venue around 3: 15 p.m amid pomp and pageantry, waving flags and singing songs in praise of the governor who is seeking a second term in office.
Somorin said the governor, who submitted the forms to party officials at the International Conference Centre, Abuja, was accompanied by a large crowd, which included party stalwarts, elder statesmen and women, national assembly members, cabinet members, political associates, and supporters, among others.
ASUU Strike: Parents tasks FG, ASUU on agreement
Some parents in the FCT have called on the Federal Government and the Academic Staff Union of Universities (ASUU) to reach a workable agreement to enable their children resume school.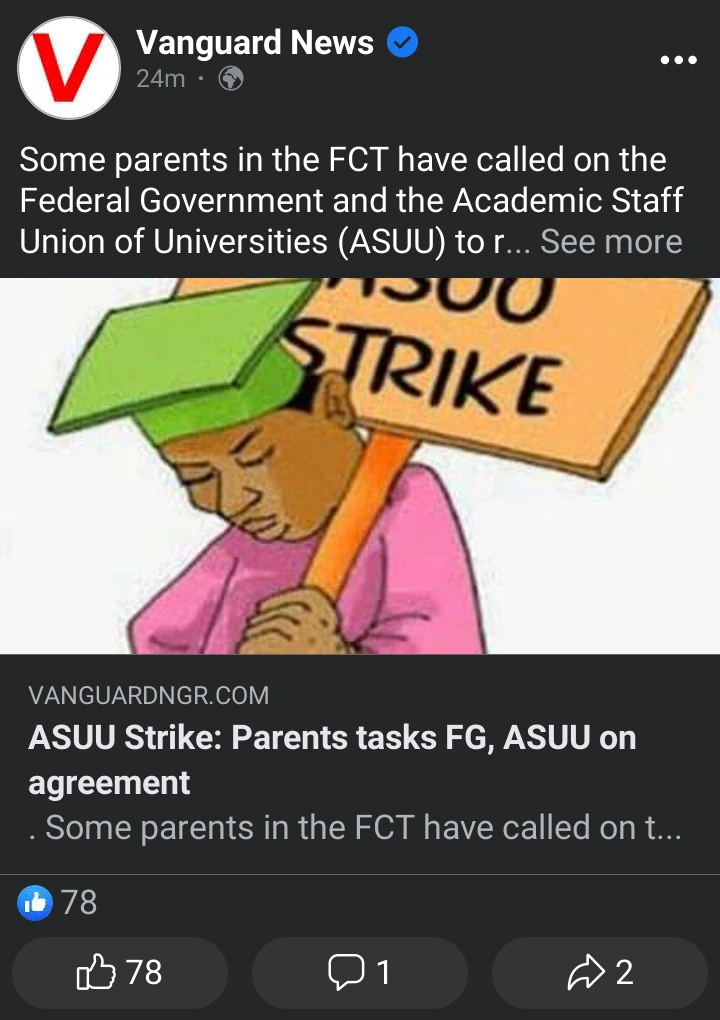 Source: Vanguard News
Some of the affected parents, who spoke in separate interviews with the News Agency of Nigeria (NAN) in Abuja, said the strike was having negative impact on their children and appealed for speedy resolution.
NAN recalls that ASUU had on Monday, extended the strike by 12 weeks which brings it to 20 weeks the students will stay at home over the failure of government and the union to reach a workable agreements.
Turkey rejects Iranian media claims blaming Turkish dams for pollution, sand storms
Turkey on Thursday rejected claims made in Iranian media outlets that Turkish dams were the cause of severe air pollution and sand storms in Iran.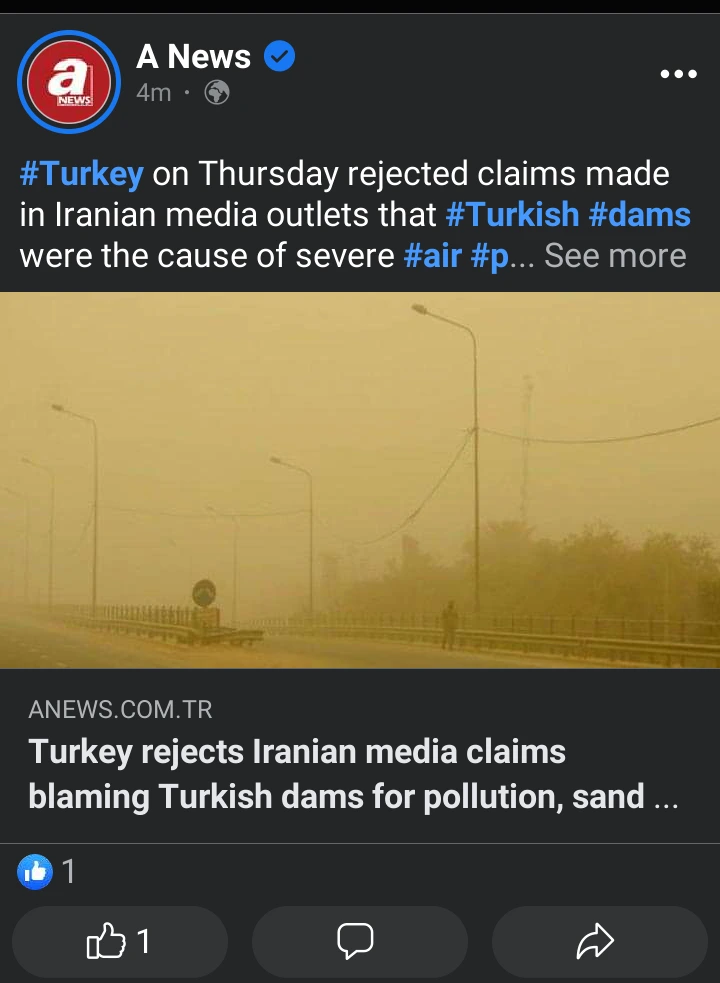 Source: A News
"Claims that dams in Turkey caused sand and dust storms in our region are far from being scientific," Foreign Ministry spokesman Tanju Bilgiç said, according to a statement.
Asserting that sand and dust storms are universally accepted to be largely natural phenomena, Bilgiç said the main cause of the storms affecting Turkey and Iran were desert dust blown in from Africa and the Middle East.
Vladimir Putin: Sanctions hurting West more than Russia
Russian President Vladimir Putin said Thursday Western countries were worse hit by sanctions imposed on Moscow over Ukraine than Russia, which he insists has been resilient in the face of "external challenges".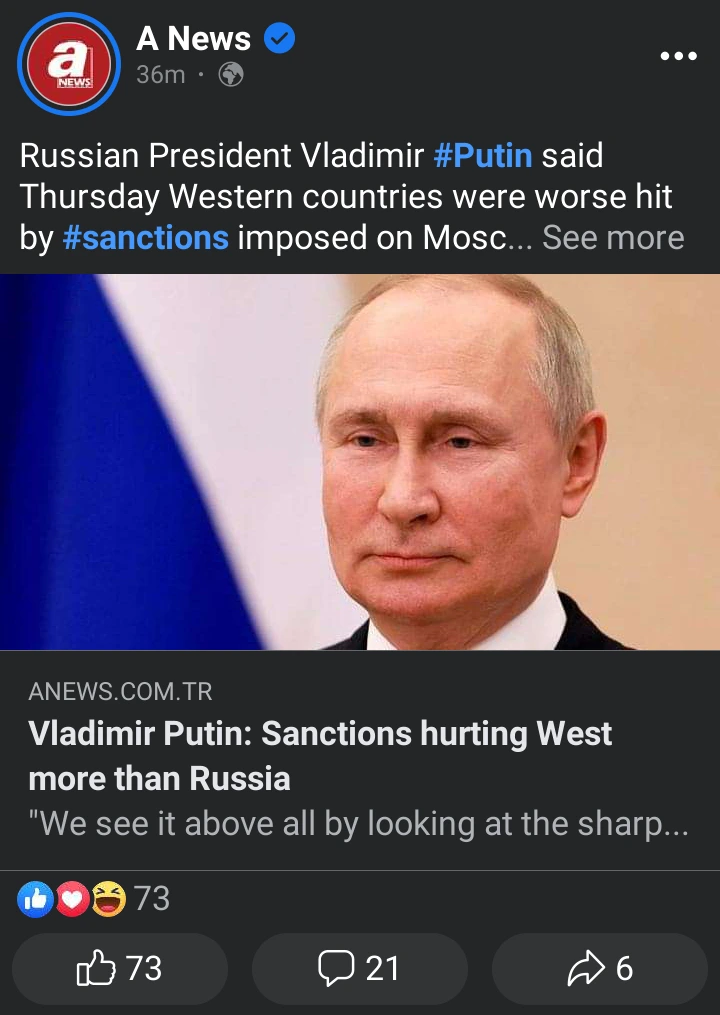 Source: A News
Western countries have slapped Russia with a barrage of unprecedented sanctions after Putin sent troops into neighbouring Ukraine on February 24.
Western governments "guided by short-sighted, inflated political ambitions and by Russophobia, deal a much harder blow to their own national interests, their own economies and the well-being of their own citizens," Putin told a government meeting.