Fire Guts TB Joshua Tomb Shelter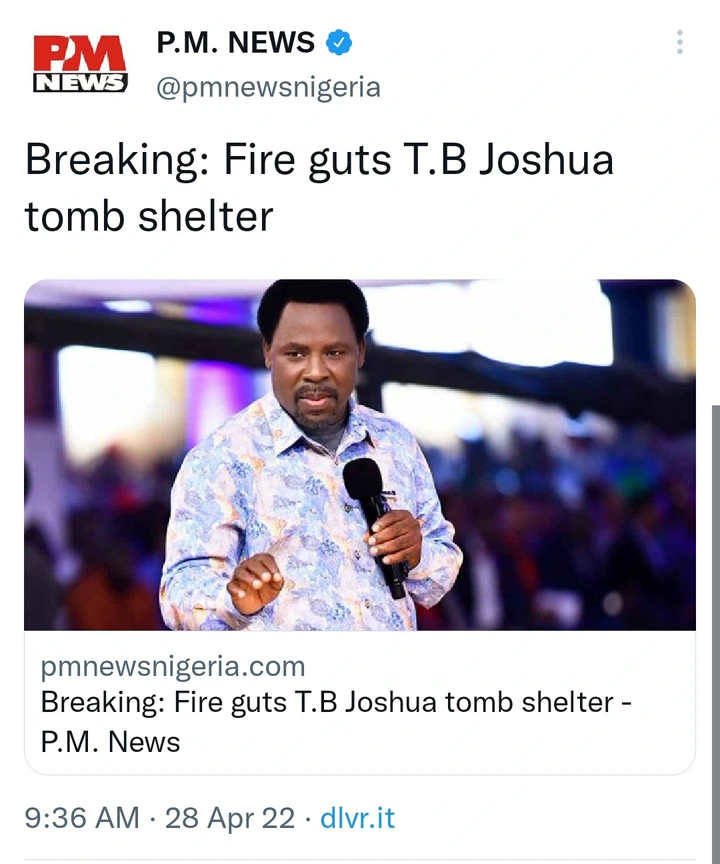 Photo Credit: PM News
Fire has destroyed the tomb shelter of the late founder of the Synagogue Church of All Nations, Prophet Temitope Joshua, in the Agodo area of Ikotun, Lagos State.
Punch Newspapers gathered that the fire started around 6.30pm on Wednesday.
A resident, who spoke on condition of anonymity, said no one could tell if anybody died in the incident.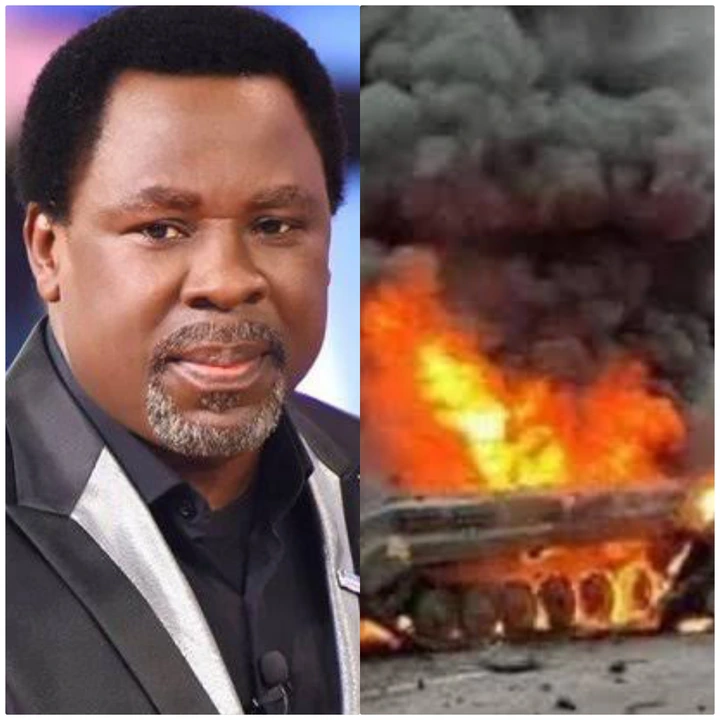 Photo Credit: Google
United States Presents Report On Osun Osogbo Shrine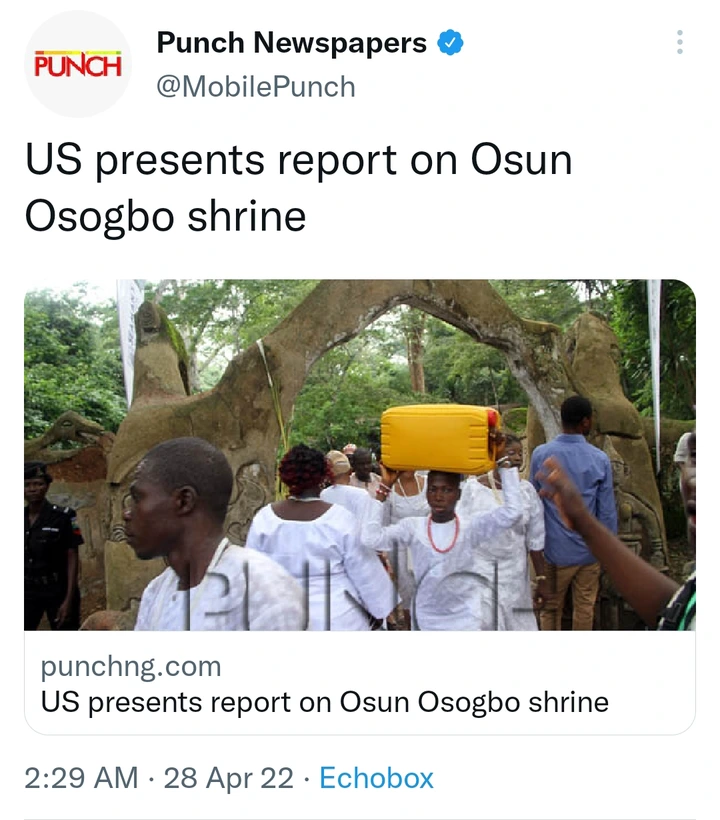 Photo Credit: Punch Newspapers
The United States Embassy and its implementing partner, CyArk, on Wednesday, presented the results of its project to document and help protect the Busanyin Shrine in the Osun Osogbo Sacred Grove.
According to a statement made available to "the Punch", the step was meant to demonstrate leadership and respect for Nigeria's cultural heritage.
The Director-General of the National Commission for Museums and Monuments, Professor Abba Tijani, was said to have received the results and praised CyArk's efforts.
CSO Slams Wike Over Donations To Other States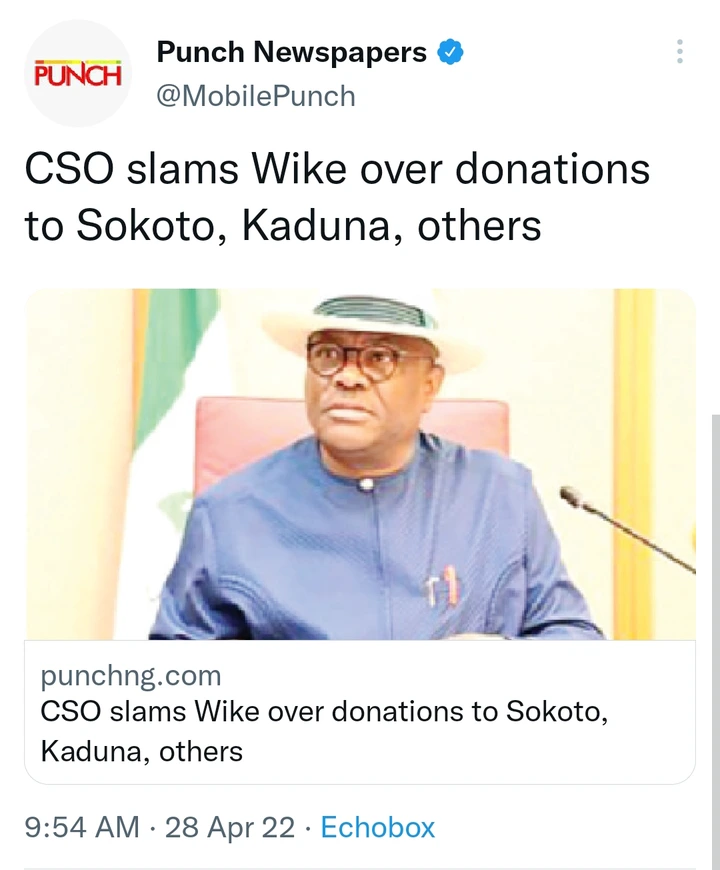 Photo Credit: Punch Newspapers
The Rivers State Civil Society Organisation has slammed Governor Nyesom Wike over his sundry donations running into billions of naira to some states outside Rivers.
To this end, the Public Relations Officer of the Rivers State Civil Society Organisation, Solomon Lenu, described the trend as worrisome.
Lenu, while speaking in Port Harcourt expressed worry that the governor prefers to donate millions of naira to other states when pensioners are yet ro be paid their arrears.
NSCDC Beefs Up Security In Zamfara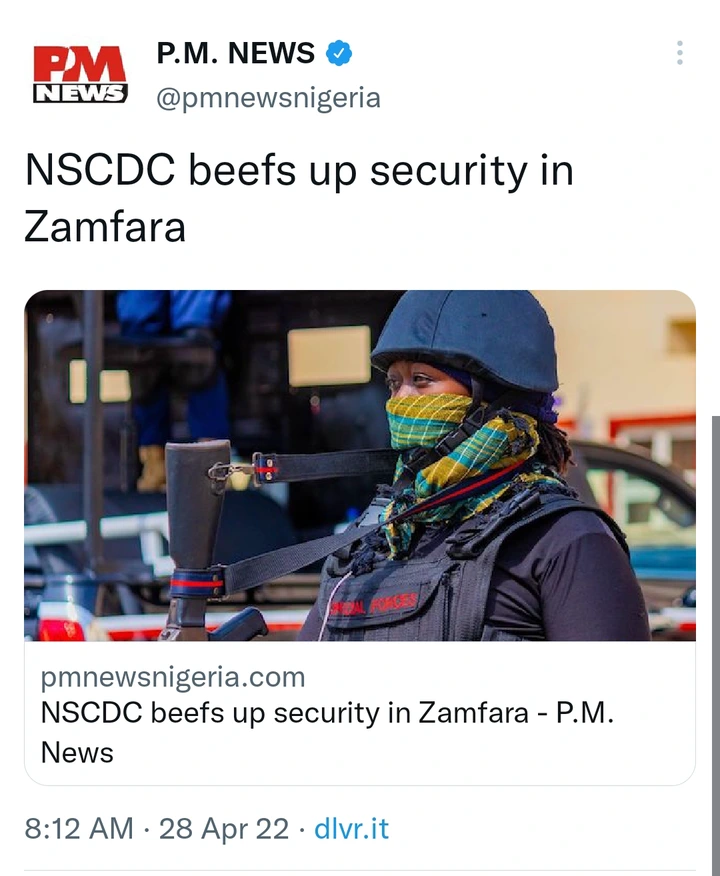 Photo Credit: PM News
The Nigeria Security and Civil Defence Corps (NSCDC), Zamfara State Command, has deployed over 700 personnel to beef up security around praying grounds and recreational centers to ensure hitch-free Eid-el-Fitri celebrations.
The State Commandant, Athanasius Spark, disclosed this in an interview with the News Agency of Nigeria (NAN) in Gusau on Wednesday.
Customs Promote 36 Officers In Sokoto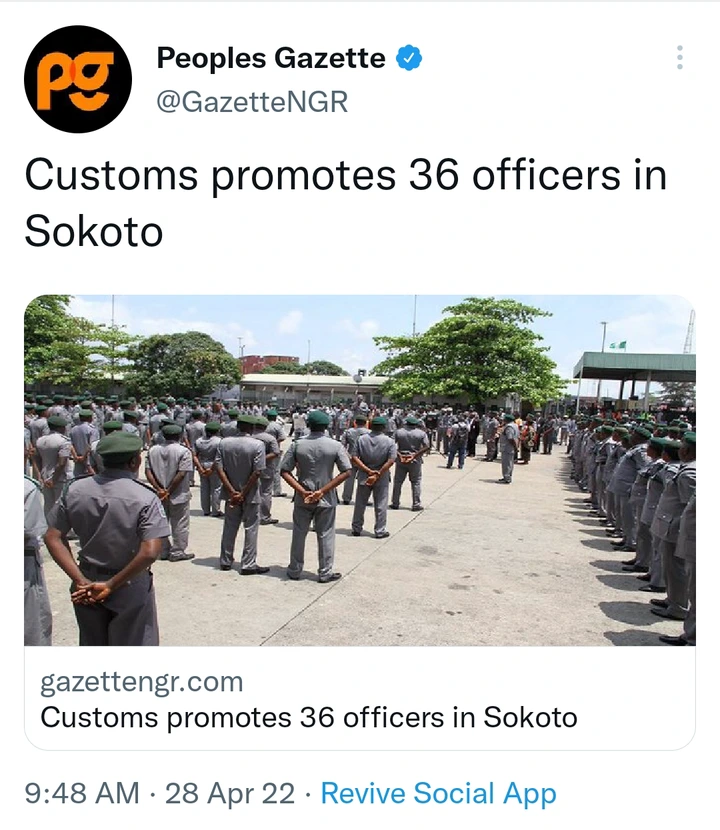 Photo Credit: Peoples Gazette
The Nigeria Customs Service (NCS) has promoted 36 officers, including Tahir Balarabe, its Sokoto command spokesman confirmed.
According to a statement on Wednesday in Sokoto, the NCS said it promoted Mr Balarabe to superintendent of Customs.