US President Joe Biden has been banned from entering Russia in response to sanctions over the invasion of Ukraine.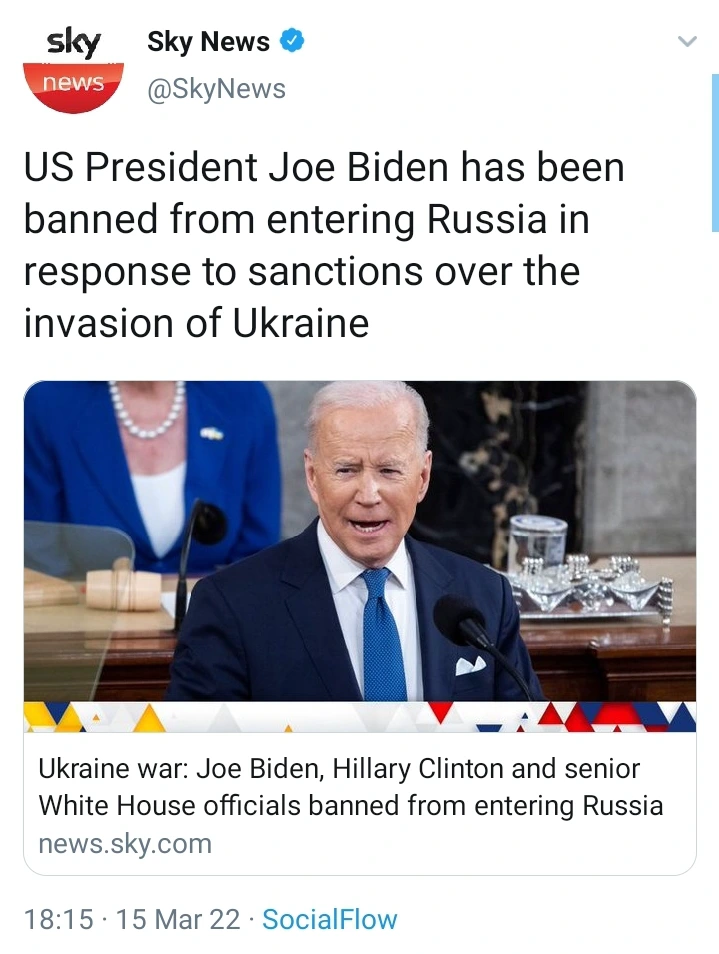 President of the United States of America, Joe Biden has been banned from entering Russia.
Note that Biden has not visited since 2011, when he was vice president to Obama, and his trip to Russia included talks with Vladimir Putin, Russian President.
However, the President has now been banned from entering the nation alongside his secretary of state, Antony Blinken, Chief of CIA, William Burns, defence secretary Lloyd Austin, and national security adviser Jake Sullivan.
Also some senior White House Officials, which featured former presidential candidate, Hillary Clinton were among the people banned from entering the nation.
Zelensky Says Ukraine Is Not Joining NATO.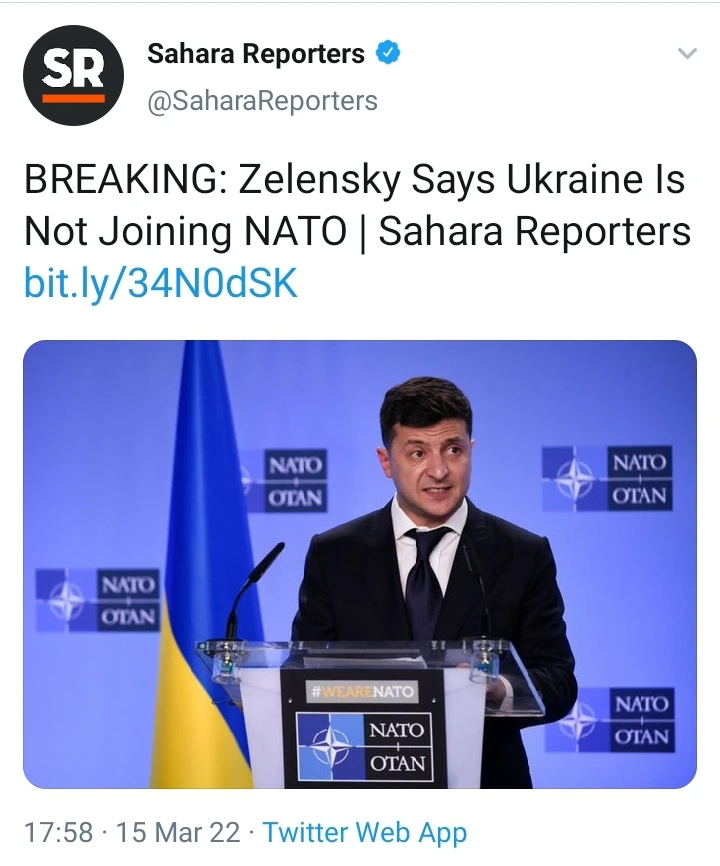 Volodymyr Zelensky, President of Ukraine, has said Ukraine should accept that it will not become a member of NATO.
During a call with the nation's military leaders, Zelensky said that Ukraine is not a member of NATO, and despite the fact that doors were open to join the organisation, they heard that they could not join. He pointed out that thus is the truth, and it must be recognised.
Note that it was the possibility of Ukraine joining NATO, a US-led military alliance, that Russia used as a justification for its unprovoked invasion of Ukraine.