The Vice President, Yemi Osinbajo has reportedly informed the president, Muhammadu Buhari, of his interest to run for the 2023 presidential election. His declaration ends a long period of suspense on whether he would run or not. For quite some time, there have been increasing calls by interests groups for the Vice President to join the race. But, what would Osinbajo's declared interest in the presidency mean?
One fact that is very true is that the Vice President will have to slug it out with Bola Tinubu and other party members who will join the race. Bola Tinubu, astute politician, was a former governor of Lagos state. He has already declared his interest to run for the presidency. Tinubu is regarded as the mentor and benefactor of the Vice President. When Tinubu was the governor of Lagos state, he appointed Osinbajo as the commissioner for justice. Tinubu is also said to be the one who nominated Osinbajo for the post of Vice President during the election of 2015.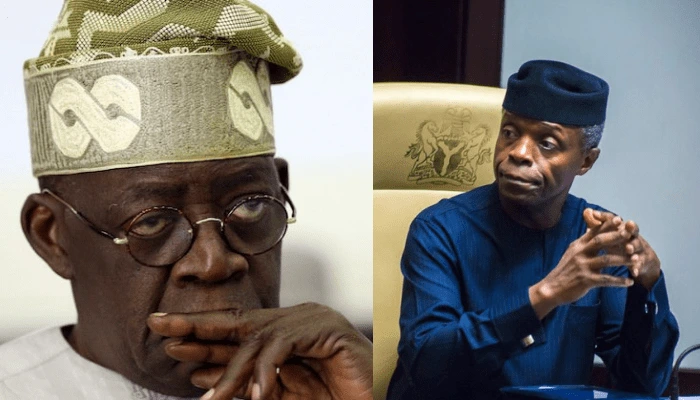 Right now both men are on parallel lines. Both of them are no doubt, the heavyweights for the contest of the primary election on the platform of the party, where only one person will emerge as the flag bearer. In a game where opponents lock horns for only one person to emerge as the winner, little or no co-operation exists among the opponents. Instead what you find is a fierce struggle to outdo one another. This is likely going to defined the relationship between the former Lagos state governor and the Vice President in the days leading to the primary election of the party. For the pursuit of their personal ambitions, the mentor, protegee relationship may no longer exist.