War that has been going on between Russia and Ukraine is becoming much hotter day by day.The president of Russia Putin today has given a directive to the minister of defense regarding the nuclear bombs.The nuclear bombs are so hazardous in the lives of human being since it can be traced when the Hiroshima and Nagasaki was bombed and the effects are still being felt.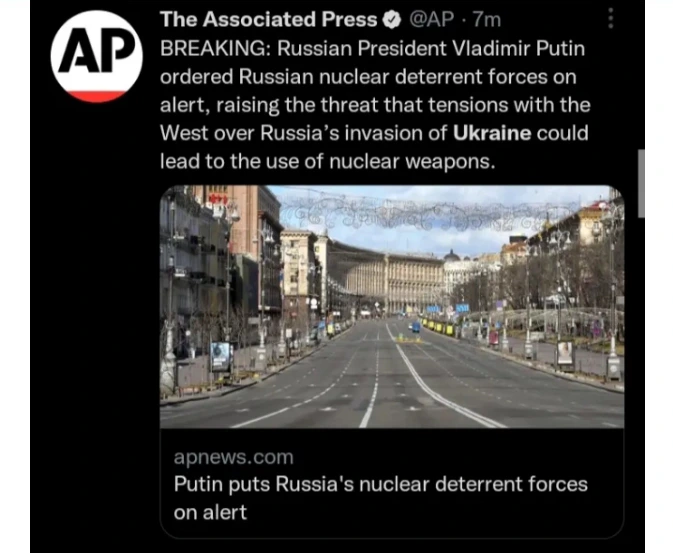 It is now the right time to ensure that war is calmed down and appropriate solution enacted.The nuclear bombs if used then even the other innocent countries are likely to get affected.
The Us and UK said that if that war still continues then they will be forced to protect their allies.Russia is always anti NATO and if US join the war then the world war 3 is likely to be triggered.Putin is well known for his dictatorship nature and what he said has been taken on a serious note.