As 2023 presidential election draws closer, many men of God in Nigeria have claimed they received messages in form of visions and revelations from God about the nation. Why some messages are positive, others may appear negative to a set of people. This has also put concerns in the minds of Christians about the future of the country.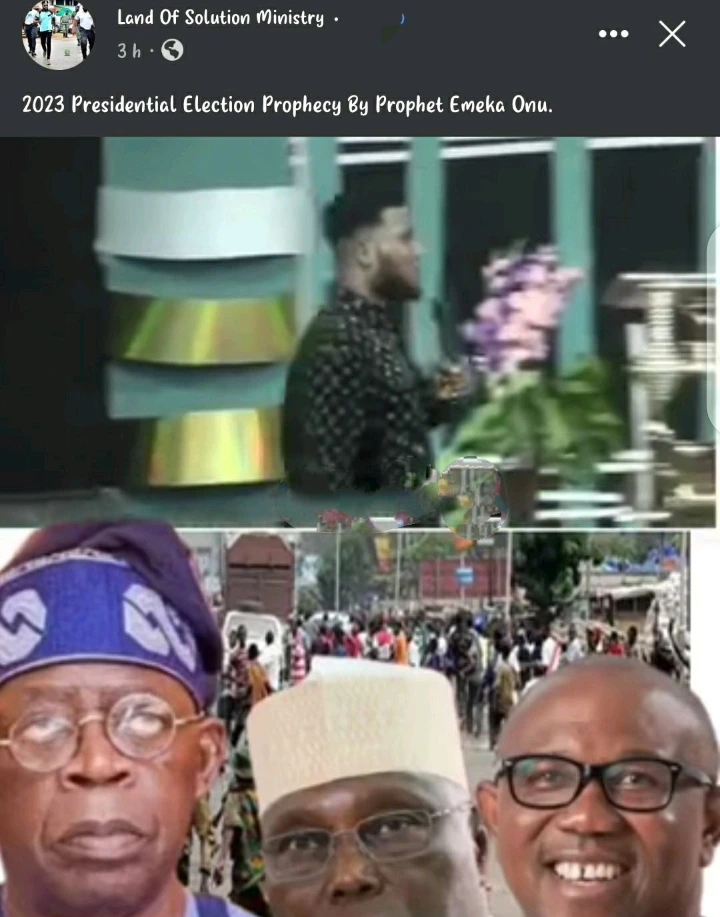 However, the Nigerian gospel preacher, Prophet Emeka Onu, Founder and General Overseer of the Land of Solution Ministry, shared a video on his church Facebook handle today about the outcome of 2023 Presidency. The prophet claimed the Lord told him how 2023 presidential election will be cancelled to favour another party.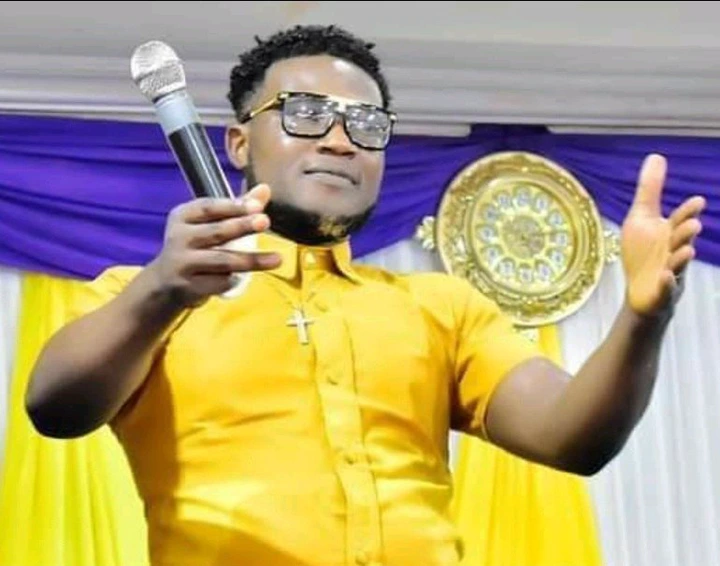 Prophet Emeka Onu: "I wanted to prophesy on who will be Nigeria's next president last Sunday and God said no. Now God has given me the full permission to say this boldly. Based on the APC presidential primary, Bola Tinubu has enough support. Likewise PDP's presidential candidate, Alhaji Atiku Abubakar.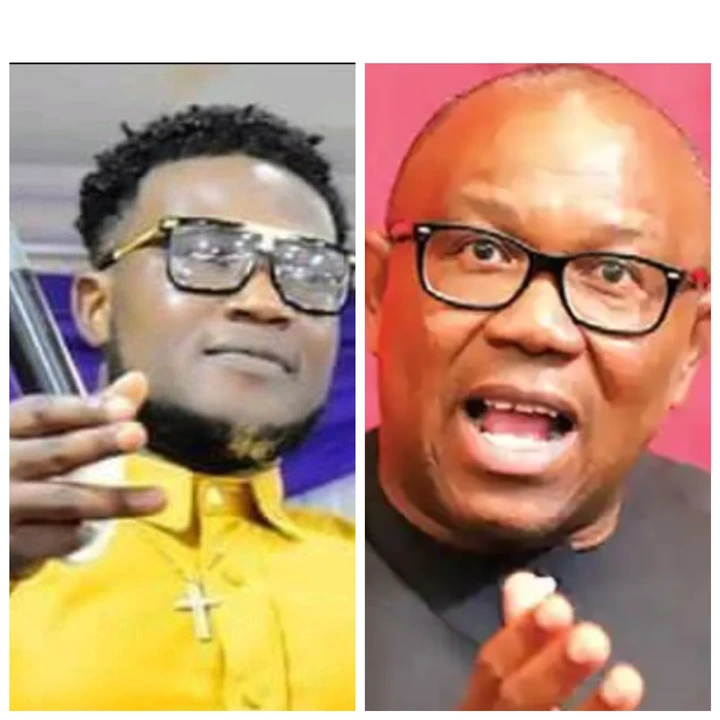 "God told me that the former Governor of Anambra State, Mr. Peter Obi will defeat others, but he will not succeed President Buhari. Some strongholds will stand against the first result and another result will be announced".
However, he also urged his members to get their PVC as he led them into a prayer session for 2023 presidential election.
Picture credit: Facebook and Google