Ahead of the June 17 Deadline issued to Political Parties to submit the Names of their Presidential and Vice-Presidential Candidates contesting the 2023 Election, the opposition Peoples Democratic Party (PDP) on Tuesday conducted a mock poll to elect the Running Mate to the PDP Presidential Candidate, Alhaji Atiku Abubakar.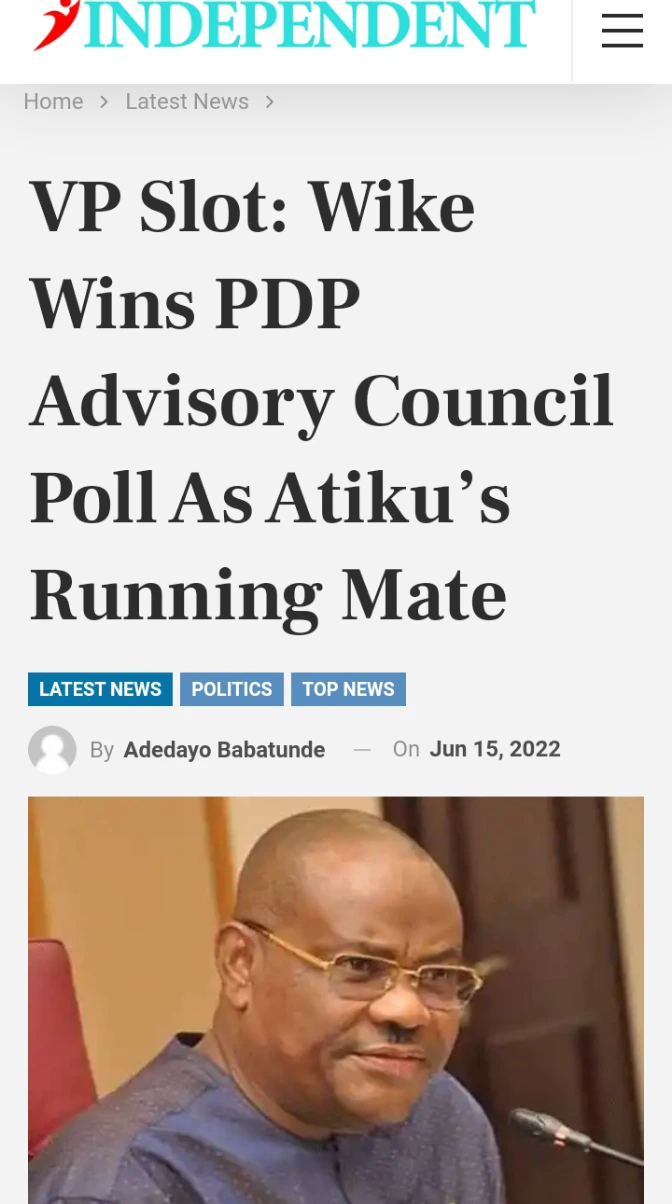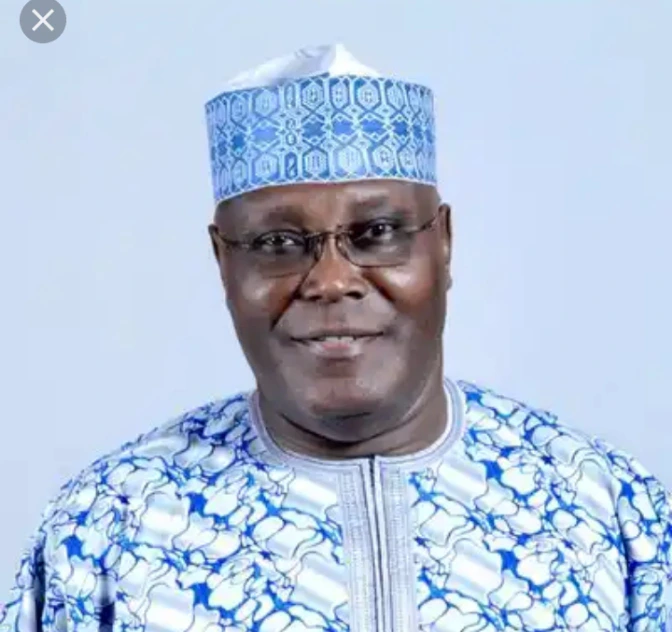 Alhaji Atiku Abubakar, PDP Presidential Candidate
According to a report credited to the Daily Independent, a Member of the National Working Committee (NWC) of the PDP revealed that 19 out of 20 Members were present at the Inaugural Meeting of the Advisory Council which is saddled with the responsibility of picking the PDP Vice-presidential Candidate for the 2023 Election.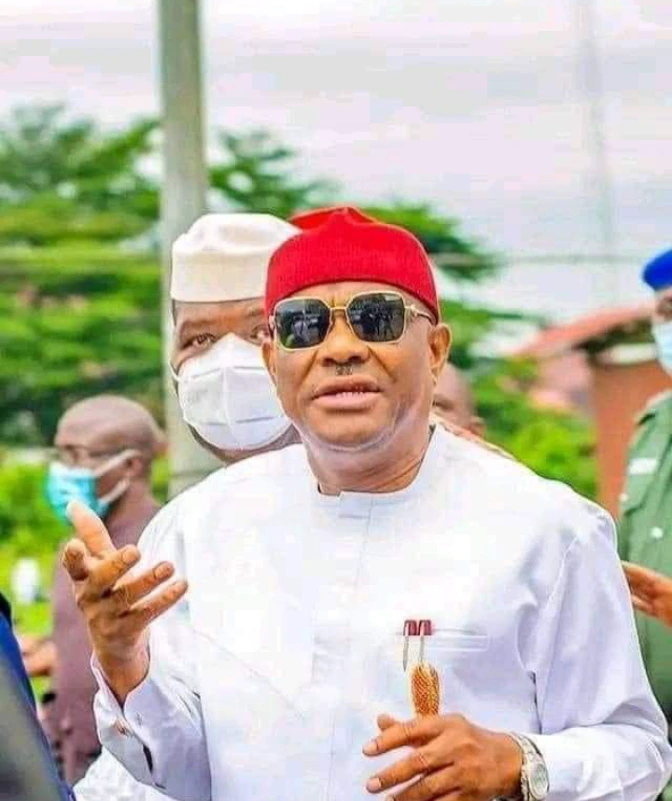 Governor Nyesom Wike
The Source further Revealed That Wike Scored 16 out of 19 Votes to emerge as the Front Runner ahead of Two Other Governors, Ifeanyi Okowa of Delta State and Udom Emmanuel of Akwa-ibom State for the PDP Vice-presidential Position. "You saw his performance at the PDP Presidential Primaries, PDP Leaders believed that he has the Capacity and they chose him. He would be recommended to Ex-Vice President, Alhaji Atiku Abubakar who is the Party's Flagbearer", the Source said.