The Imam of National Mosque, Ibrahim Maqari has reacted to the news of the killing of Deborah Samuel by justifying her killer as he asked people not to blame those who killed.
Deborah was a 200-level student of Shehu Shagari College of Education in Wamako, Sokoto State.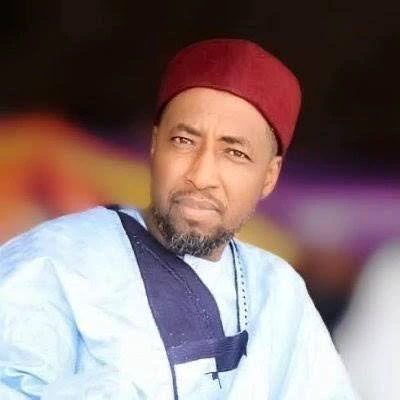 The Maqari who post this on his social media page according to the "people gazette" said she was killed because she crossed the Islamic red line.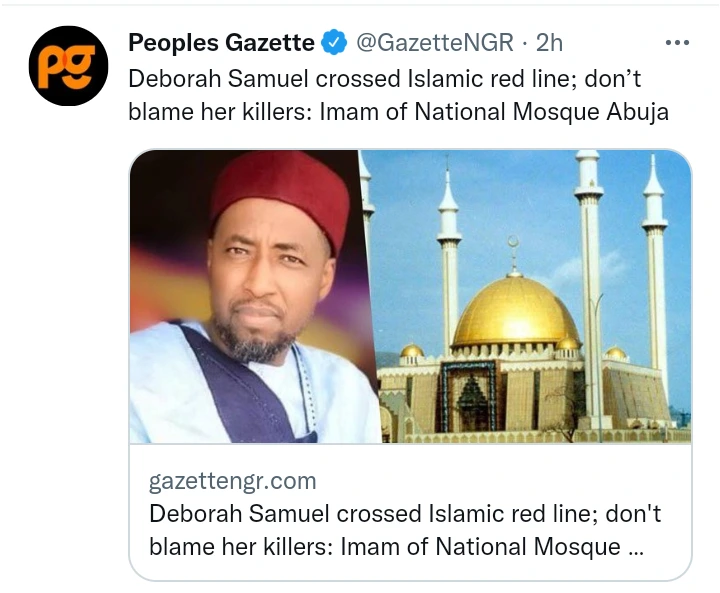 He advised everyone who cares to listen to be careful in their dealings with Muslims as he said, "We the Muslims have some red lines beyond which MUST NOT be crossed"
He emphasized that Prophet Muhammad is one of those red lines and tell people that the dignity of the Prophet (PBUH) is at the forefront.
Ibrahim who obviously wants people to balance their reactions to the incident and not to focus on Deborah's death alone said, "if our grievances are not properly addressed, then we should not be criticized for addressing them ourselves,"
Shortly after the Sultanate council of Sokoto condemned the gruesome murder of Deborah Samuel, a student of the college of education in Sokoto state, other Islamic scholars have also expressed their own views regarding the incident, and they have also condemned the action taken by the students who murdered her.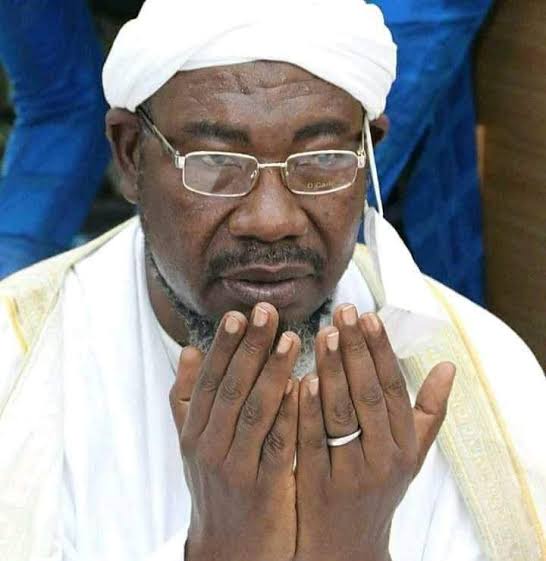 Photo Credit Goggle
Deborah was beaten, stoned, and set ablaze because of a voice note she posted in their school departmental group chat. She said some words which some of her colleagues who are Muslims weren't happy about. They tagged her statement as blasphemous.
An Islamic scholar who spoke with BBC Pidgin Toyin Yusuf said those who stoned and killed Deborah didn't do the work of Allah and that their actions were not a representation of Islam.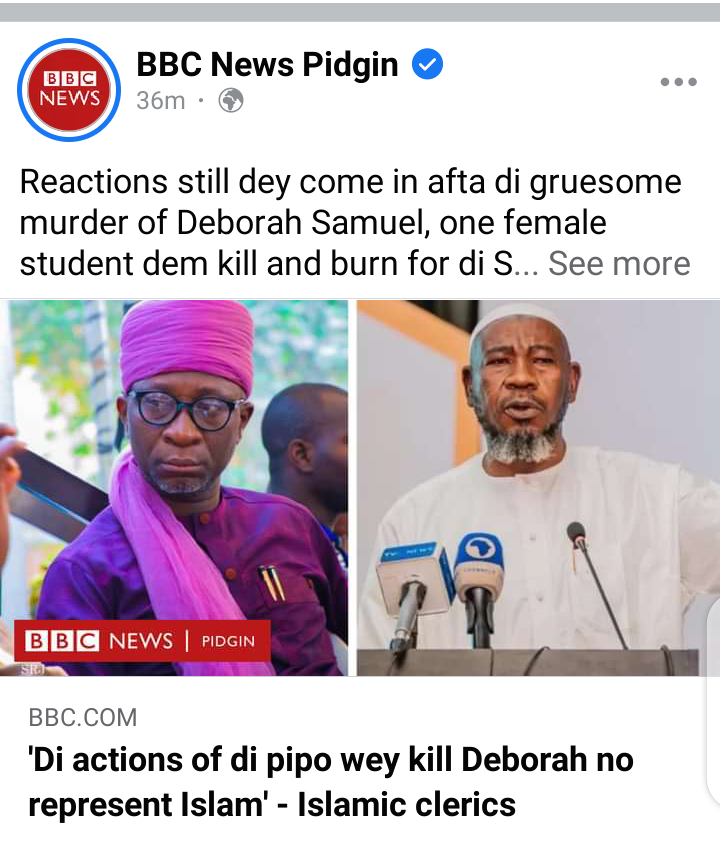 Another scholar who spoke against the killing of Deborah is Sheik Nuer Khalid. According to him, even though the punishment attached to blasphemers of the Qur'an and the Prophet is death, the law to be killed is not the hands of the mob who killed Deborah.
Don't forget to like and share with your family and friends. Follow this for more related articles.