Goodluck Jonathan Gets New Appointment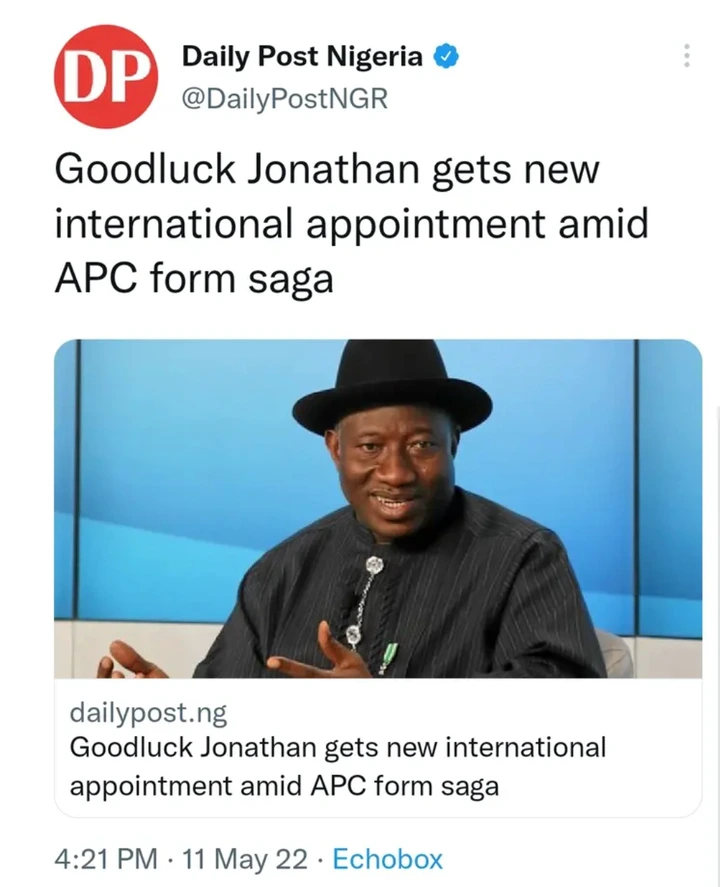 Photo Credit: Daily Post Nigeria
Former President Goodluck Jonathan has been appointed to the international advisory board of the European Corporate Council on Africa and the Middle East (ECAM Council).
This was contained in a statement made available to newsmen by his Special Adviser, Ikechukwu Eze, on Wednesday.
The statement noted that by this appointment, Jonathan has now become the first sub-Saharan African leader to serve on the board of the ECAM Council.
Why I Joined APC -Godswill Akpabio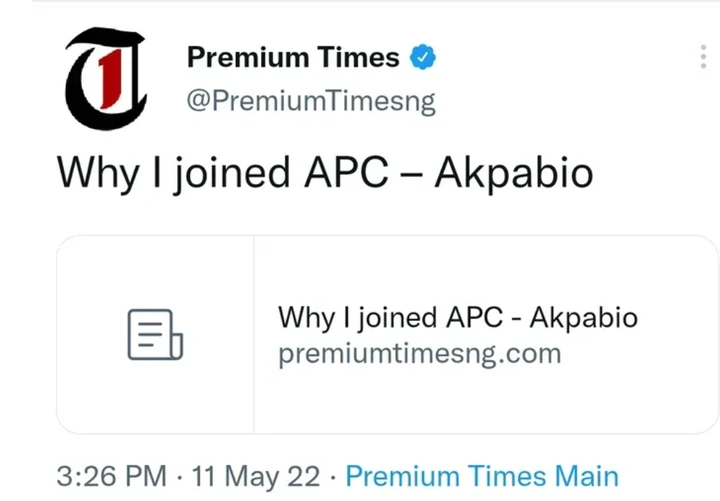 Photo Credit: Premium Times
The Minister of Niger Delta Affairs, Godswill Akpabio, said he was moved to defect from the Peoples Democratic Party (PDP) to the All Progressives Congress (APC) in 2018 because of President Muhammadu Buhari's "sincerity" in running the affairs of Nigeria.
Mr Akpabio also said he joined the APC in order to help Mr Buhari when he noticed that some of the president's allies "were attempting to abandon" the president.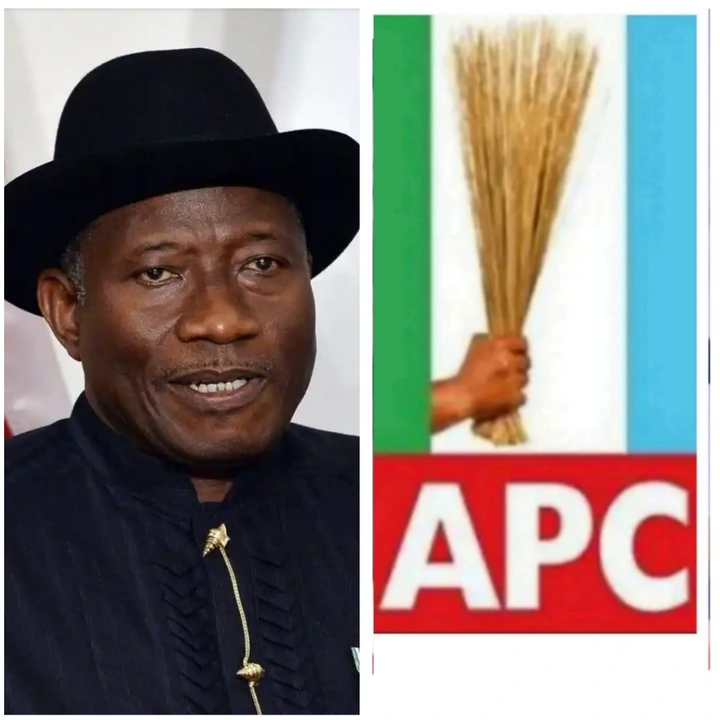 Photo Source: Google
Taraba Killings: "Less Than 20 Soldiers Left To Confront 300 Bandits" -Reps Lament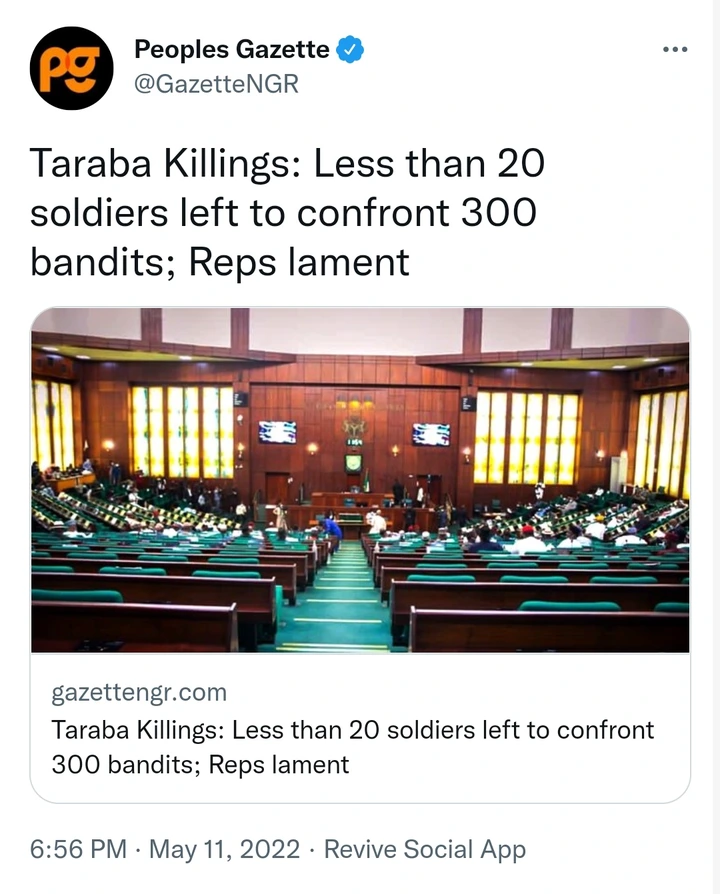 The House of Representatives says inadequate military presence emboldens bandits who are wreaking havoc in Taraba and other northern states.
Terrorists stormed Tati village in Takum Local Government Area of Taraba Tuesday night. A detachment of soldiers drafted to restore peace were ambushed and killed by the criminals.
On Wednesday, representatives of the area, Danjuma Shiddi and Kwekum Shawulu, moved a joint motion at the House of Representatives to direct Chief of Army Staff (COAS) and the Inspector-General of Police (IGP) to fish out bandits and secure the Takum Local Government Area of Taraba.
Civic Groups Commend Buhari For Asking Amaechi, Malami, Other Ministers Contesting Election To Resign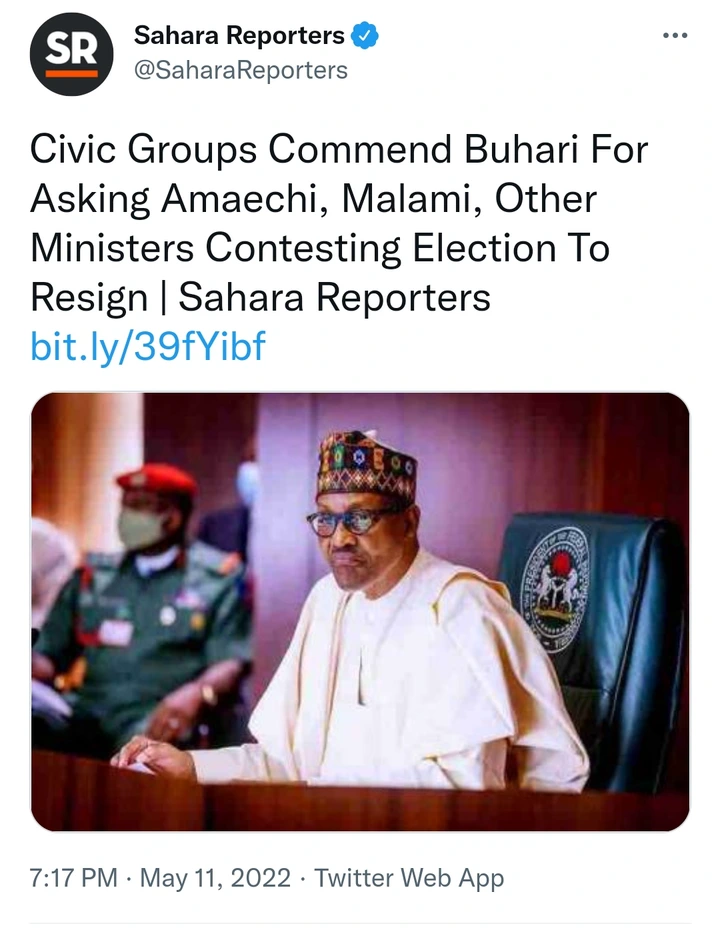 Civic groups, the Civil Society Legislative Advocacy Centre, Transition Monitoring Group (TMG) and the Centre for Democracy and Development (CDD) have lauded President Muhammadu Buhari for ordering members of his cabinet vying for elective office to resign.
Buhari had during the meeting of the Federal Executive Council (FEC) on Wednesday asked all his ministers contesting the election in 2023 to resign on or before Monday, May 16.
In a statement, the groups said the directive reflects responsiveness to the yearnings of the citizenry.
They also said such would douse fears about the credibility of the electoral process ahead of the 2023 election.