Some moments ago, a good number of former super eagles' players paid presidential hopeful, Asiwaju Bola Ahmed Tinubu, a visit in his residence.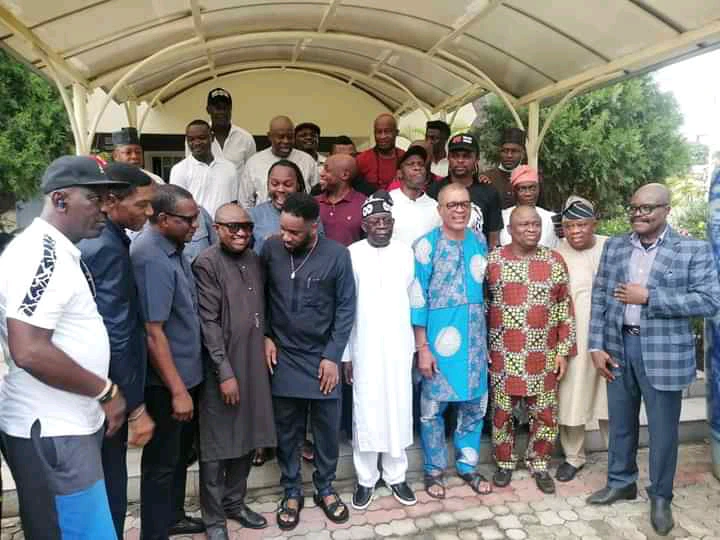 According to a post made by Tinubu Support Group (TSG) on Facebook, the presidential hopeful was presented an award by a foundation founded by one of the former super eagles' players named Kanu Nwankwo.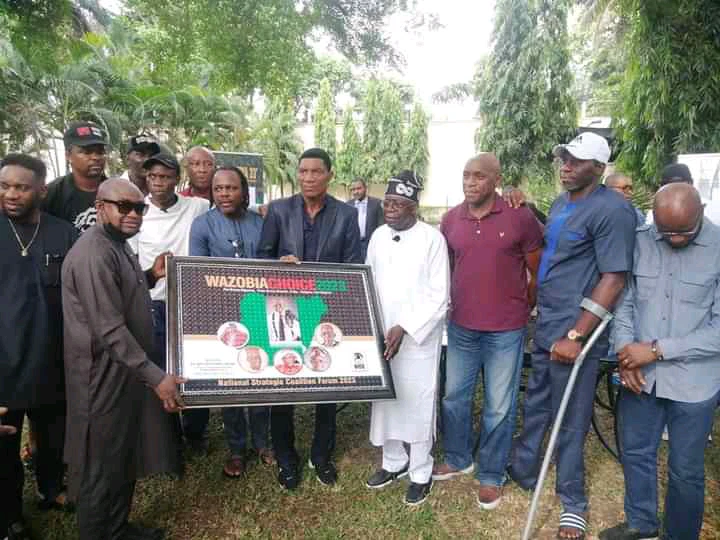 Some of the ex-super eagles' Players that were present at the resident of the presidential hopeful was Austin Jay Jay Okocha, Victor Ikpeba, Kanu Nwankwo and a host of many others.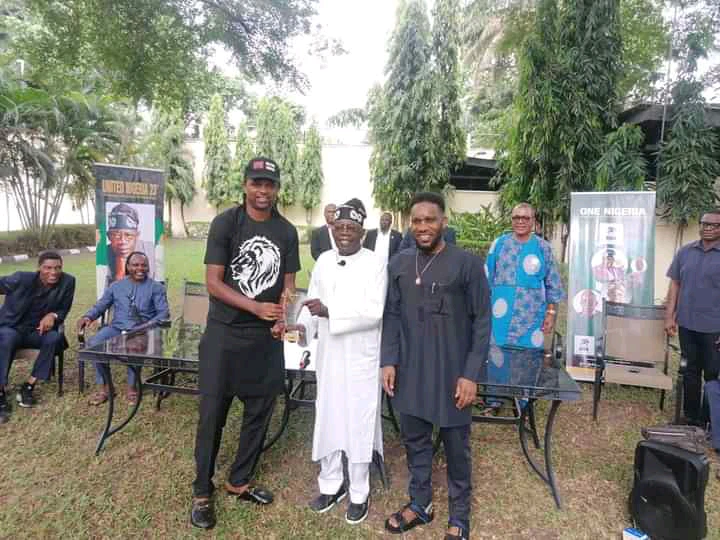 While with Bola Ahmed Tinubu, the presidential hopeful extended gratitude and crave their support towards making Nigeria a developed nation.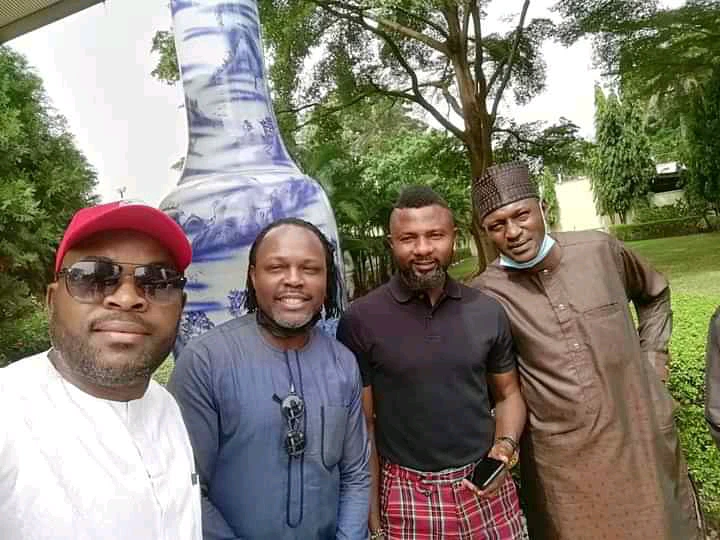 Bola Ahmed Tinubu also recounted memories of some matches he watched in the past played by the super eagles. He revealed that the efforts of the players will never be forgotten in history.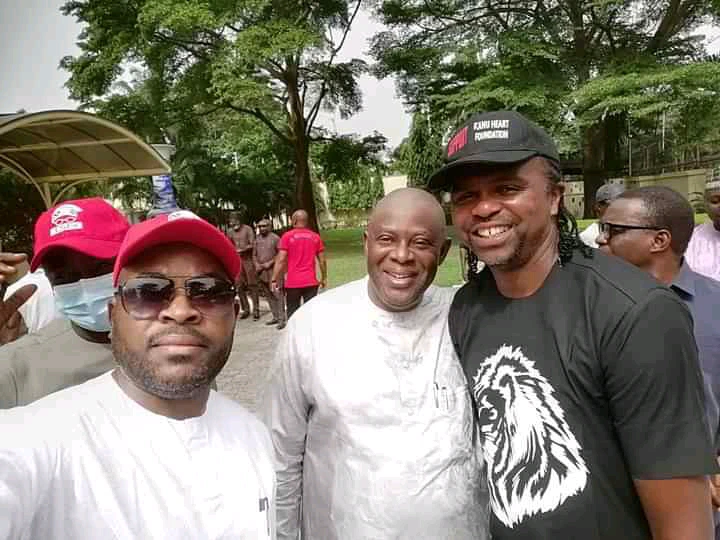 It was noted at the end of the meeting that, to honor Bola Ahmed Tinubu on his 70th birthday, the ex-super eagles' Players will be playing a novelty match tomorrow at onikan stadium in Lagos state.