Some hours ago, three teenagers were arrested by law enforcement officers in Abeokuta, Ogun State, after being suspected to have engaged in a criminal activity.
According to reports, these three suspects killed a certain Rofiat for money ritual. This ugly act was perpetrated in the room of Rofiat's boyfriend. One of the suspects said, "the only part of her body we needed was the head and we beheaded her in my friend's room."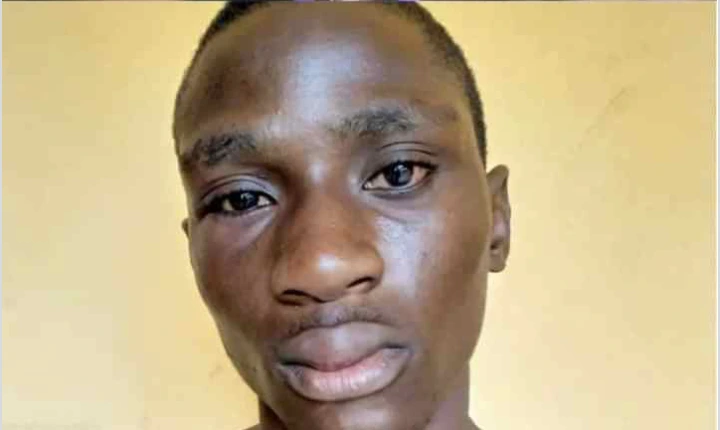 After being caught, one of the suspects, who took law enforcement officers to a room where the remaining body of the deceased was kept in a sack said, "Rofiat's boyfriend was the one who sat on her neck, twisted it and told us to quickly cut it off."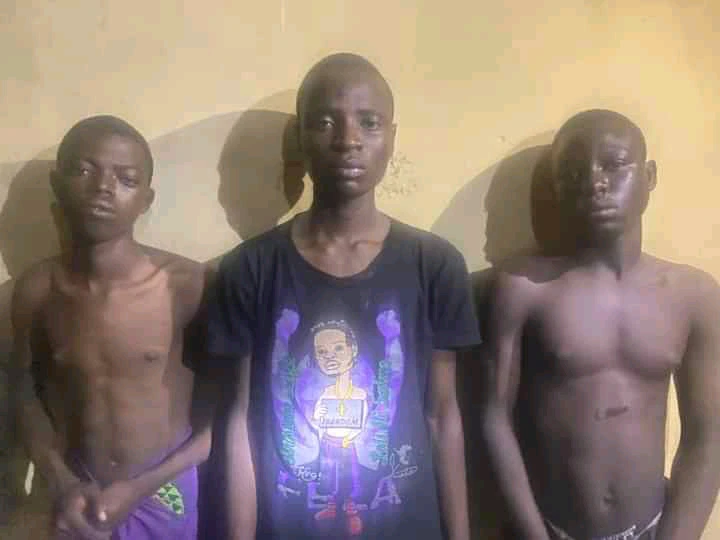 The suspect further added that men of the vigilante team, who were on duty the night of the incident, were the ones who perceived the odour of the head of Rofiat that was being burnt by them in an uncompleted building within the community.
One thing many people find surprising about these suspects is how young they are. One is reportedly aged seventeen while the remaining two are aged nineteen and twenty respectively