Parents have been warned times without number to stop hiring underaged children as maids. Those children are not even capable of taking care if themselves, let alone to take care of other kids.
Recall that few days ago, a Father identified as Moses Otojareri had cried out about his house maid who absconded with his 2 year old son. He revealed that the house help was a 14 year old girl that was brought to his wife as a maid. Unfortunately the house help ran away with his 2 year old after church service in December 19, 2021. This unfortunate incident took place in Surulere, Lagos.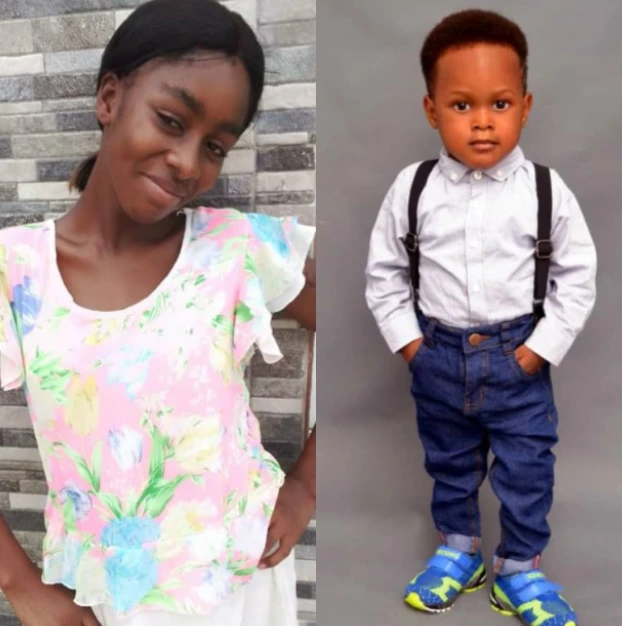 (PHOTO CREDIT- WITHIN NIGERIA)
The new update about this case is that the 14 year old house help identified as Favour Iwuozor, alongside the 2 year old boy have been found. The young girl have been arrested by the Ogun State Police force.
According to DSP Abimbola Oyeyemi, Favour was arrested after a woman identified as Victoria Nwafor laid a complaint. She had complained to the Sagamu divisional headquarters.
Victoria revealed to the Police that she saw a 14 year old girl on December 22, 2021, the girl was holding a sick 2 year old baby in Yaba. Victoria further revealed that she saw Favour begging for money from strangers. She was pretending that the baby is her little bro, she also lied that her parents had died since 2020.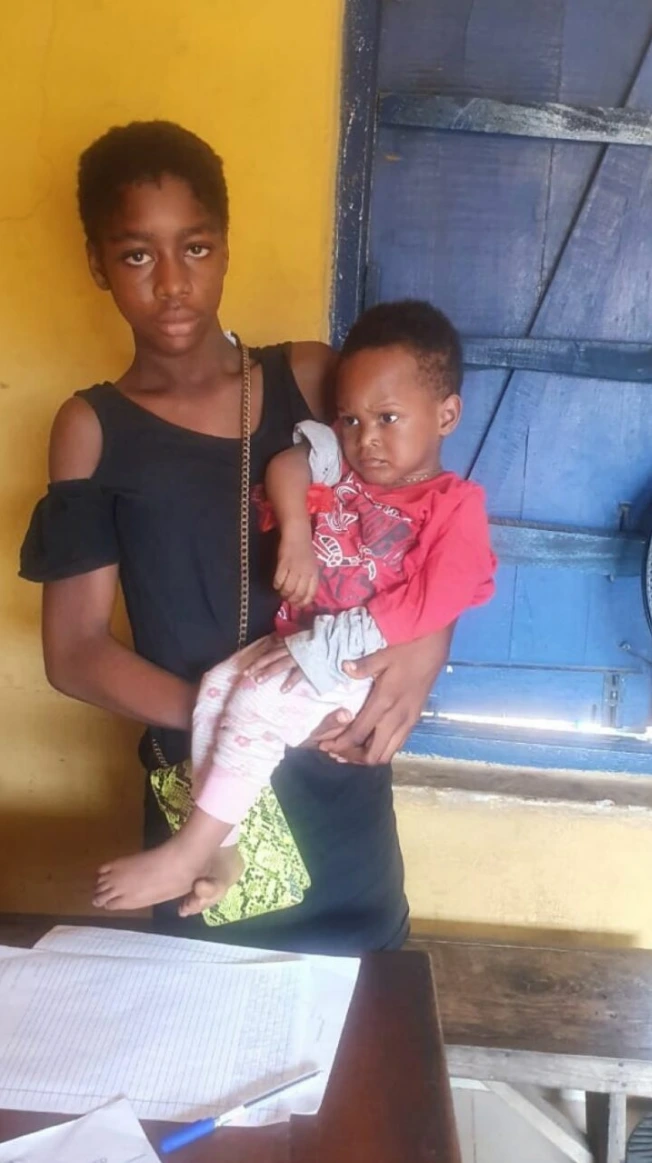 When Victoria saw Favour and the little boy, she had compassion towards them and decided to take them home. Victoria took Favor and the little boy to her home in Sagamu, she had the intention of taking care of the sick baby.
Victoria also said that once the baby boy recoverd fully, Favour demanded to take him down to Imo State. It was this move that made the Woman suspect foul play.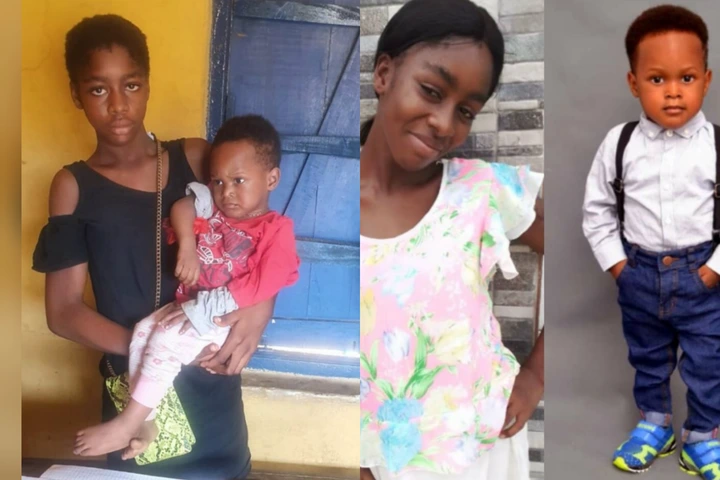 Immediately the Police heard about this, they swung into action and went to arrest the young girl. After the arrest, Favour was interrogated and she made a few confessions.
Favour confessed that she was a maid to the mother of the little boy, she also revealed she left the house since December 2021. Favour explained that she had plans of going to Amraku Umorsu in Isiala/Mberna local government area of Imo state, with the little boy.
After the arrest, the Police asked for the parents of the little boy to be contacted immediately. The case has also been moved to the Lagos state command for more investigations.