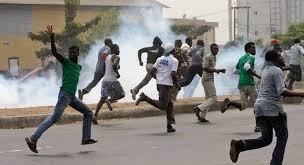 Just like many places in Nigeria that are creating national attention because of the evil activities that were recorded over there, so is the story of some places in Lagos state that are becoming dreaded because of the happenings that are different from what is expected of them.
In this article, I will be writing about four different places that are secretly witnessing robbery, thuggery, and hooliganism that need the attention of the Lagos state government before things turn apart.
• Abattoir/Iju Railway Line: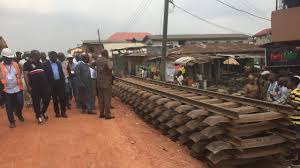 This line connects the Fagba bus stop and the Agege motor.
The truth about this place is that several miscreants have made it their abode, especially along the railway line that is filled with houses built with shanties and rags.
The people who live in this area are mostly those who are known as "rusted iron pickers."
This group of people has been known for several bag smuggling incidents and pickpocketing at night.
It was even said that numerous of these boys who lived in the area were said to have kept guns with them in the shanties.
During the COVID-19 lockdown in Nigeria, many of these boys were arrested for shop looting in the area.
Many of the troubles that have erupted in the area are mostly caused by these boys, and whenever they are arrested, they are often released by the police.
• Oke-Odo/Ile-Epo/Super: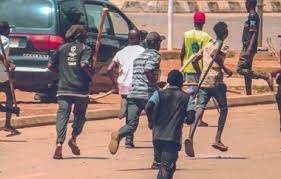 These areas have recently become havens for criminals.
There is no denying that these places are very dangerous at night.
At different times, the issues of bag smuggling and phone snatching have been recorded without any law enforcement agencies to help the victims.
It is even said that many serious riots have erupted in the past in these places due to the high numbers of miscreants who have no house to sleep in but stay in the area.
These places need proper surveillance especially Super, which is dominated by rusted iron pickers. They are seen in the middle of midnight sleeping in the area. They are also said to be involved in early morning rapes, and none of them has been arrested for the evil.
Oshodi: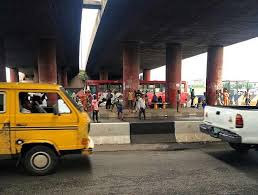 Many Lagosians knew that Oshodi was rated as the place where the highest numbers of hooliganism and roadside robbery have taken place in the past.
However, the emergence of Governor Babatunde Raji Fashola quashed their activities during his tenure due to how he frequently arranged their arrests and incarcerations.
Now the story has changed, and it seems they have more chances than ever.
All the areas in Oshodi where they are forbidden to stay, such as the railway line and the underbridge, are now their meeting points.
It could have been better if they now assemble without harming people, but they sometimes converged to plan their evil activities, even though it is now claimed by the Oshodi residents that underage boys and girls are seen amidst the Oshodi miscreants, where they are seen smoking cannabis and other narcotics.
In that way, the issue of pickpocketing has now resumed. The worst of it all is how some of them now turn themselves into advanced beggars. They sing praises to passers-by to collect money from them, and they become violent if they are told to go find something to do.
Ojota/ Ketu/ Mile 12: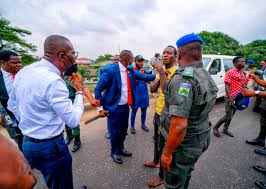 Governor Sanwo-Olu Arresting Rogues
In July 2021, the Lagos state governor, Babajide Sanwo-Olu, arrested some roadside rogues at one of these places, and that was Ojota according to reports.
Up to this moment, several places in the said areas are still places where hoodlum activities such as bag and phone snatchings are recorded.
The most serious crimes committed in these areas are usually committed by roadside rogues who frequently attack people during traffic jams.
This is mostly observed in the evening and at night.
Solutions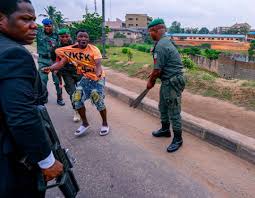 It will be vital if Governor Sanwo-Olu can set up agencies that can check the activities of the bad boys in the aforementioned places and make sure that some of the criminals are arrested and made to face justice.
Again, it would be good enough if the government could set up some agencies that could be fixed to the areas with dreaded news to ensure sanity in the places. That will stimulate decency and propagate law and order in all the places so that other places that are still at peace will not go berserk over the present complaint.
In short, if these can be put in place, Lagos state will soon remain the wonderful place that it used to be.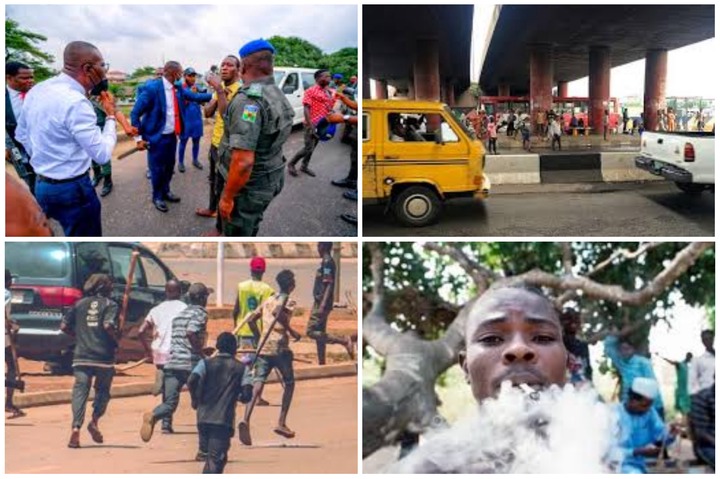 What are your thoughts about this story?