Yesterday, the Nigerian police force through the Force Public relations officer, Olumuyiwa Adejobi, shared in his social media page yesterday that two female officers were suspended for indiscipline act and the violation of rules guiding the Police department.
On his page, he said the inspector general of Police, IGP Usman Alkali Baba has issued a strict warning on the incessant, illegal and unwarranted use of Police Uniforms restricted to bonafide serving officers of the Nigeria Police Force."
In response to this, Olumuyiwa Adejobi said two Supernumerary police officers were suspended from the force for discreditable conduct, violation of social media policy.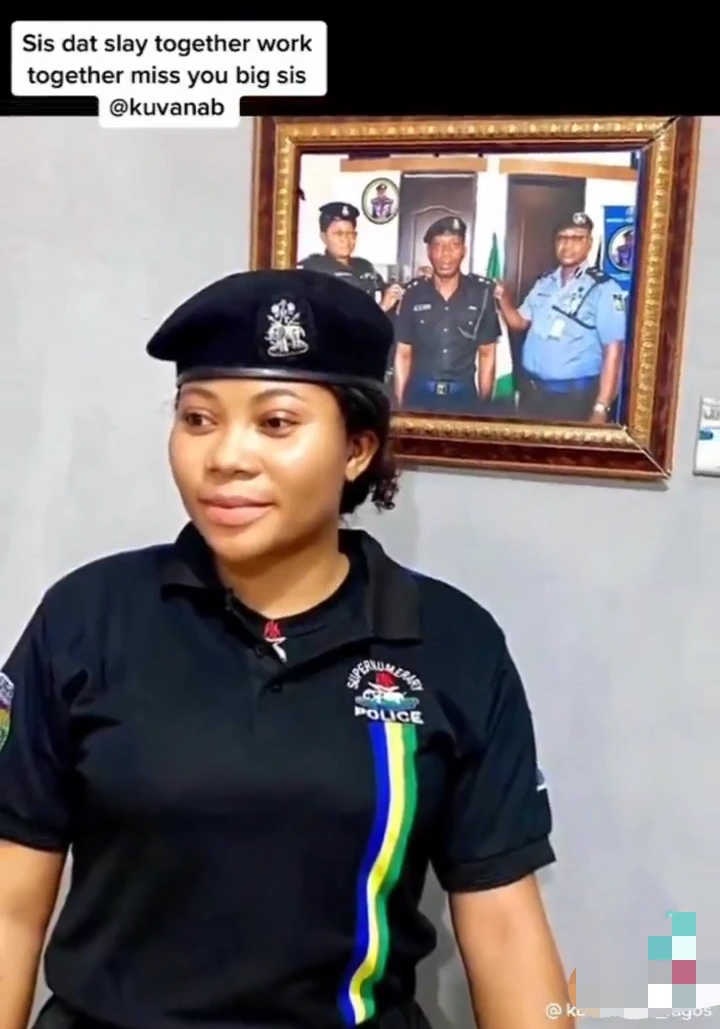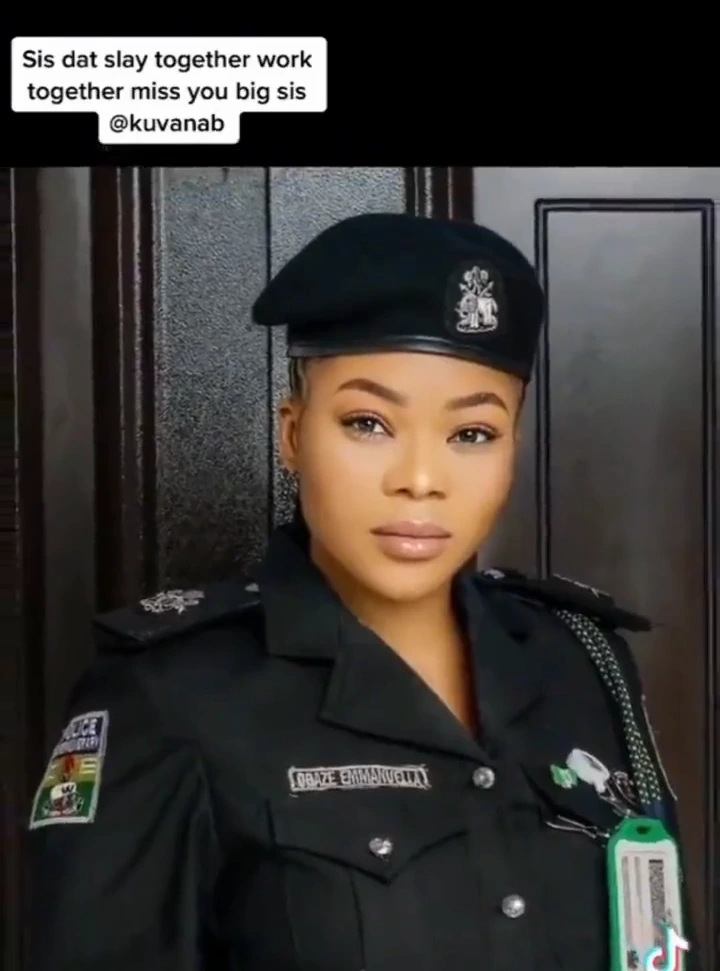 Having caught the attention of many people through their tiktok video went viral few days ago, the Police force suspended the two officers with immediate effect.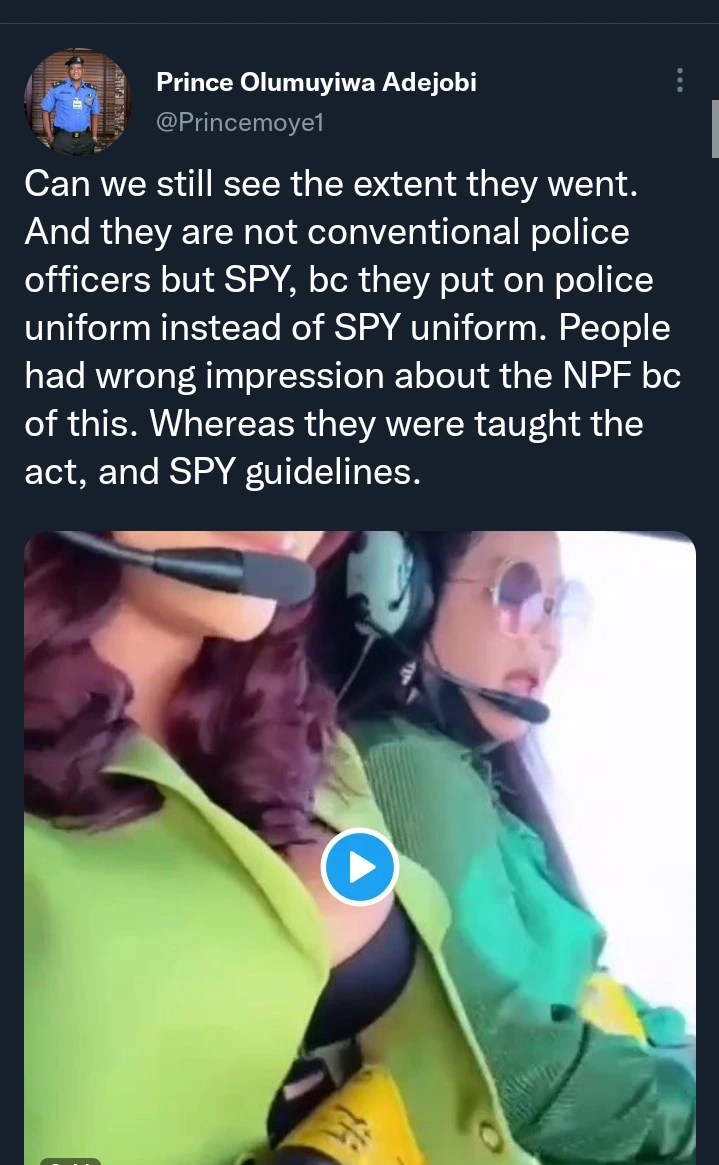 Adding to this, Olumuyiwa Adejobi said, Obaze Blessing and Obaze Emmanuela Uju are not just officers but spy officers. In his tweet, he shared a video and he said "Can we still see the extent they went. And they are not conventional police officers but SPY, bc they put on police uniform instead of SPY uniform. People had wrong impression about the NPF bc of this. Whereas they were taught the act, and SPY guidelines."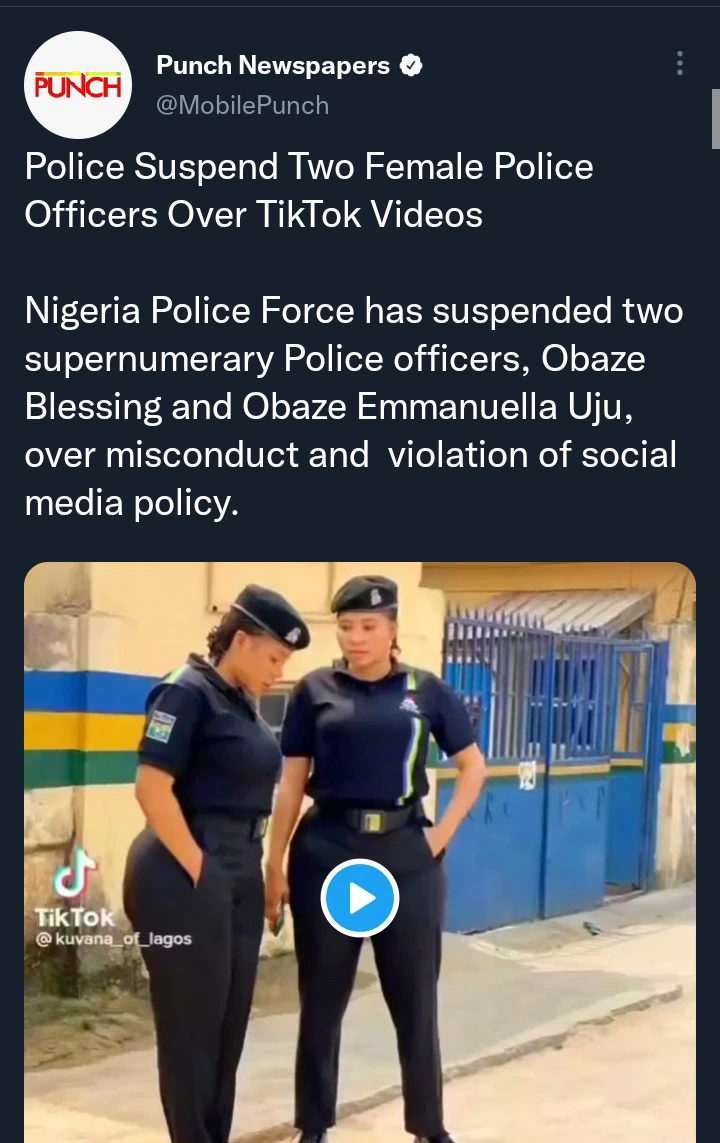 Recently, Punch news shared the update on twitter and so many reactions has follwed the news, see what a few of them are saying;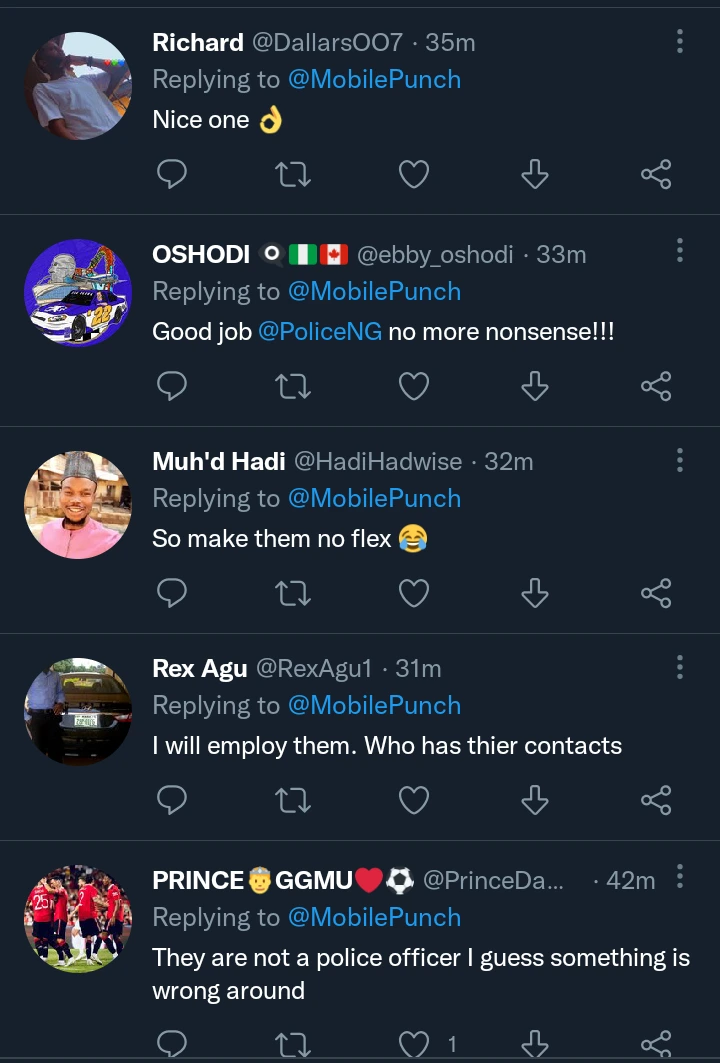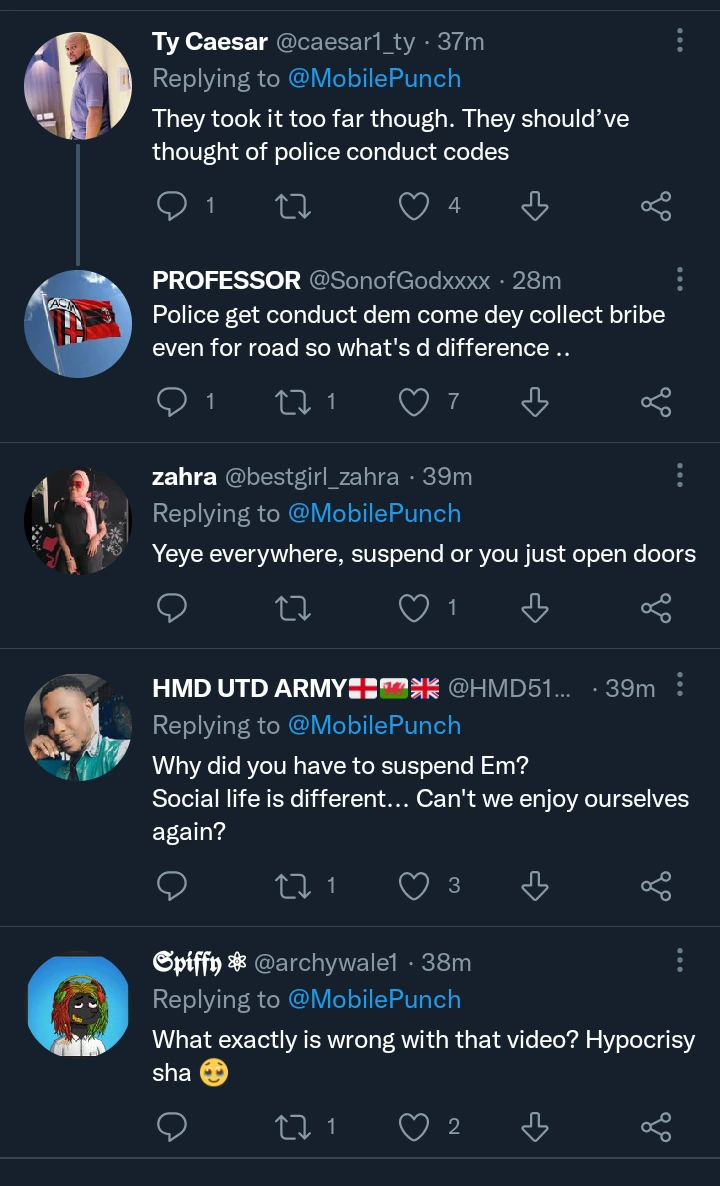 What is your take on this?