The family of Eden Hazard who is currently playing for the La Liga club Real Madrid are all footballers. Although he stands to be the most successful among them.
The mother of Hazard called Carine and his father Thierry, were both footballers. His father spent most of his career at semi-professional level with La Louvière in the Belgian Second Division. He played mainly as a defensive midfielder. His mother played as a striker in the Belgian Women's First Division and stopped playing when she was three months pregnant with Eden. After they retired from professional football, both parents became sports teachers. Thierry retired from his position in 2009 in order to devote more time to his children.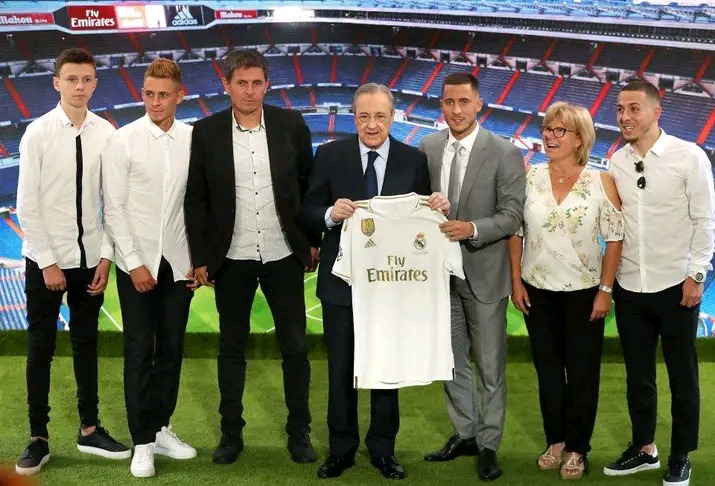 They gave birth to 4 children and Eden Hazard was the eldest. He spent most of his career in the premier league club Chelsea where he won several trophies for them. He has three brothers and they are all Footballers. His brother Thorgan also played with him at Chelsea in 2012 but later moved to Borussia Mönchengladbach in 2015 and further to Borussia Dortmund in 2019. Hazard still had 2 other younger brothers Kylian and Ethan. On 15 July 2013, Kylian joined White Star Bruxelles before also joining Chelsea while Ethan remains playing in the youth academy of Eden's former club Tubize.