Jubril Ahmad, the husband of the Hausa lady, Harira Jubril, who was killed by gunmen suspected to be members of the proscribed Indigenous People of Biafra (IPOB), has spoken with BBC Hausa.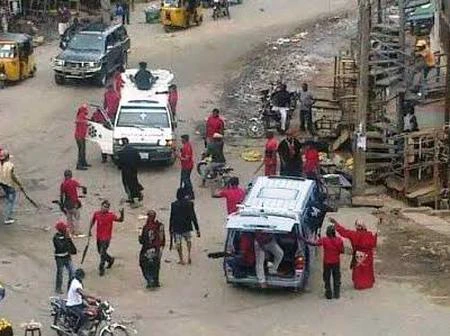 According to reports, Harira, who was also pregnant, was shot dead by the gunmen in Anambra State in the early hours of Monday, May 23, 2022. The pregnant lady was murdered alongside her four children.
According to BBC Hausa, another six residents of Northern Nigerian origin were murdered by gunmen in Anambra State during the weekend.
Speaking with BBC Hausa, the husband of the pregnant lady was returning from a visit to a family member when she was gunned down by the criminals.
The incident happened a few days after the gunmen abducted and killed a lawmaker in Anambra State.
Many Nigerians have condemned the activities of the rampaging gunmen in Anambra State. They urged the government to get rid of them as soon as possible.
How can we end insecurity in the southeast region?