Remember the young man traveling from his residence in London to Lagos, Nigeria, who arrived on the shores of Africa some days back?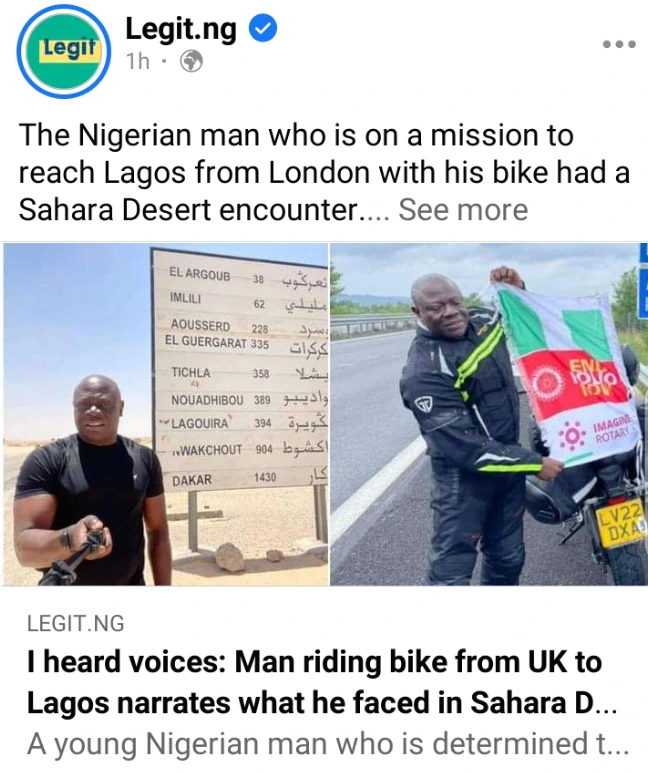 According to him, he has made more progress since then and is somewhere around the Sahara desert here in Africa. However, he revealed what he experienced when he stopped to take some photos, which he normally does to keep his fans, well-wishers, and all those following his journey so far informed.
According to him, he heard strange sounds like voices of people but couldn't see anyone, which made him really afraid. He said he hasn't been that scared in a long time.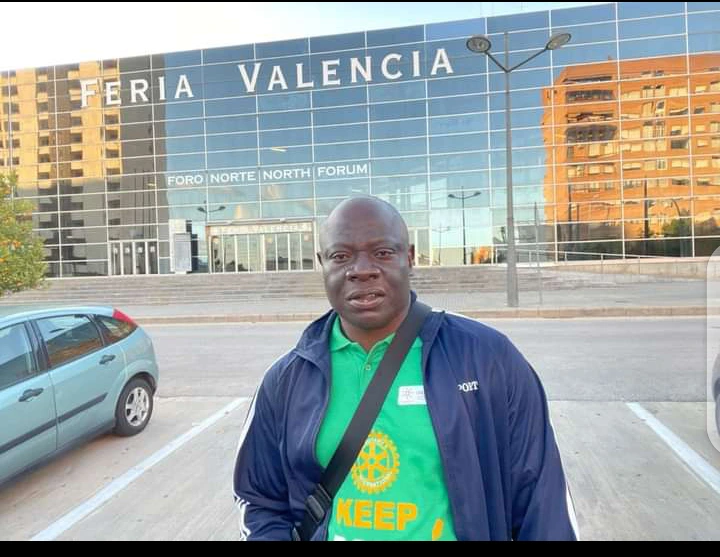 Kunle Adeyanju, who embarked on this charity to secure some financial assistance for people in Africa, is expected to reach Lagos, Nigeria any time soon. He said the money he'll get from the exercise will be used to create a good source of water and a suitable environment for the average Nigerian and those who'll benefit from it.
Don't forget to like and share with your family and friends. Follow this link for more related articles.