As the issue of ladies allegedly sleeping with dogs for huge amount of money continues to make social media trends, Kemi Olunloyo, a Nigerian journalist has again offered her two cents' worth regarding the issue.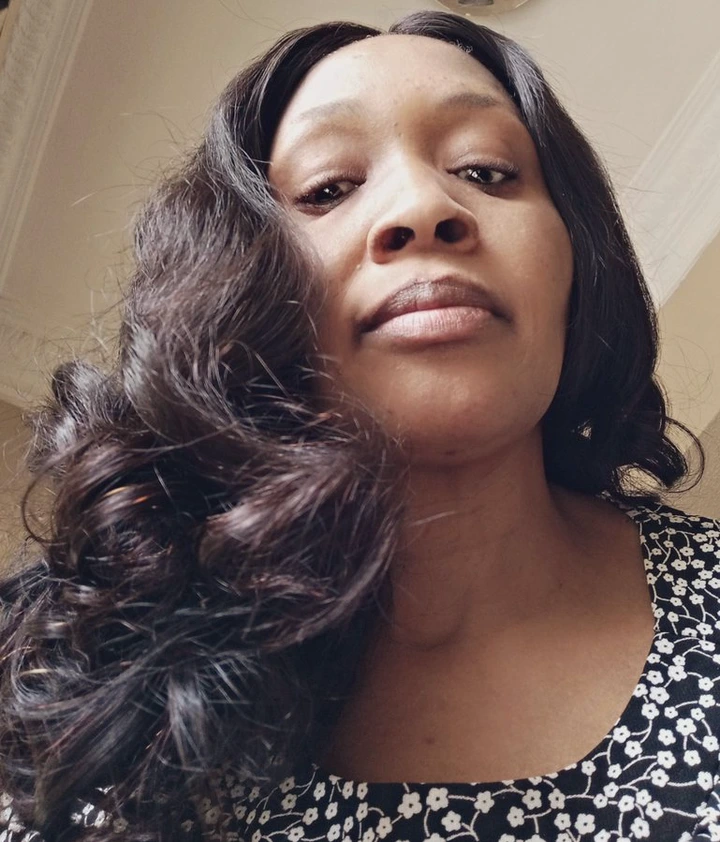 Image credits: Twitter
Recall that some days ago, a Twitter user started a trend online and claimed, with video evidence that some women are sleeping with dogs for money. Meanwhile, the story went viral as more people seconded the story with experiences of similar cases proving that it was real.
Kemi Olunloyo, In an earlier tweet while sharing her opinion on the issue, had alleged that the ladies involved in the beastiality act were being paid as much as 2 million naira by rich men. The journalist added that they don't make money from it but just enjoy the thrills it gives them.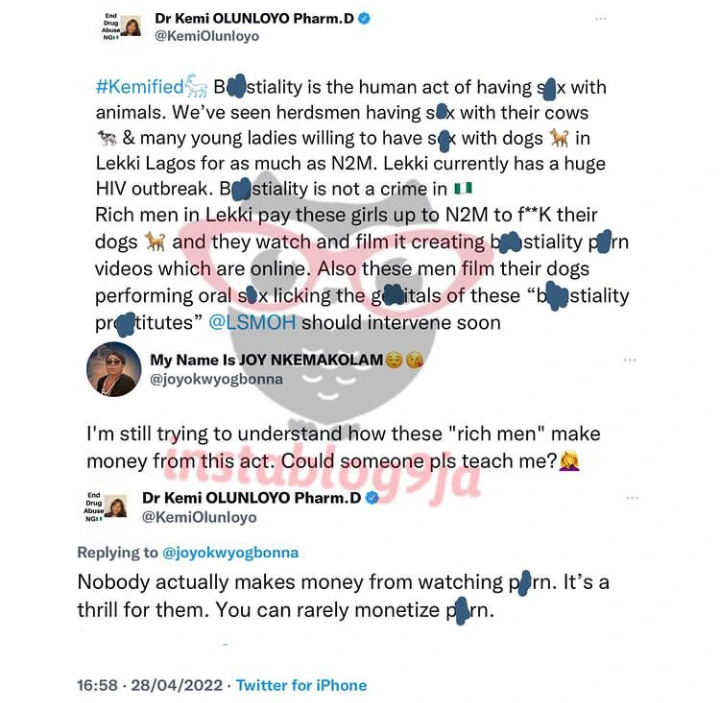 Image credits: Instablog9ja
However, the journalist has changed her opinion that rich men don't make money from the act, after an herbalist recently explained things to her.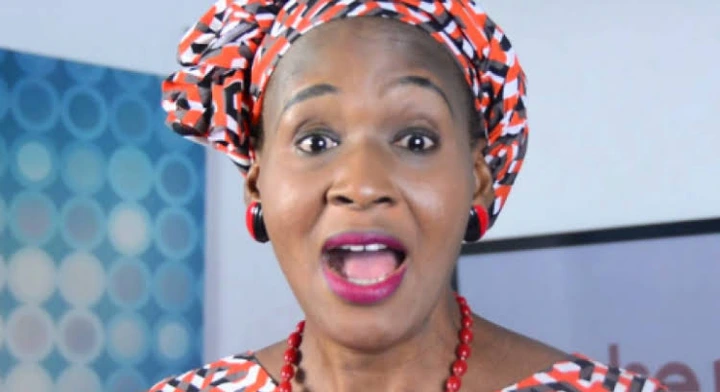 Image credits: Abtc.ng
Kemi Olunloyo stated that a ritualist, whom she interviewed in 2014 recently revealed to her that the ladies sleeping with dogs and later paid by billionaires are being used for money rituals. She alleged that it is not just an act as previously stated because the dogs are later sacrificed to gain more wealth.
Kemi made this statement in a recent post on her official Twitter account.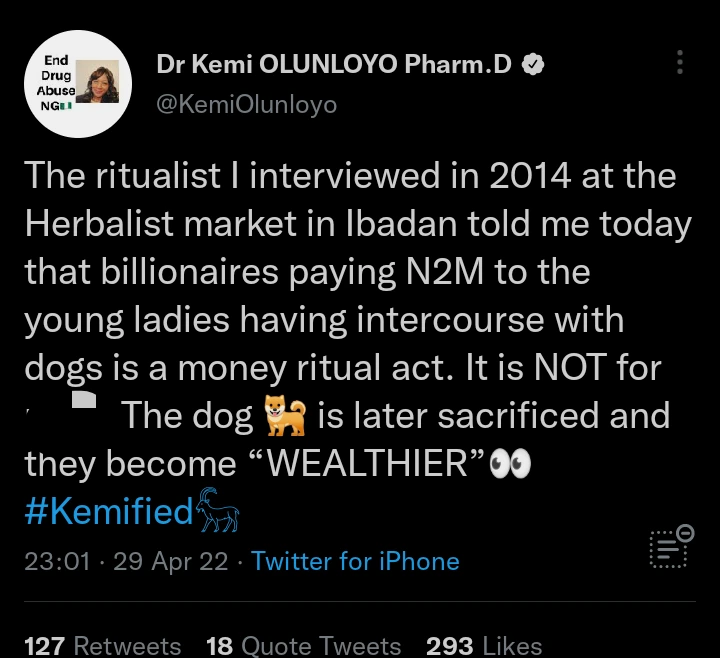 Image credit: Twitter
What's your take on this disturbing issue? The comment section is open to your contributions.