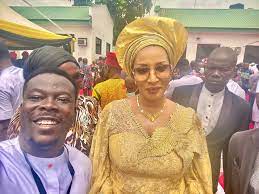 Mr Ugochukwu Tony Oputa by name, one of the Governor Soludo's campaign directors shared a beautiful photo he took with Mrs Bianca Ojukwu immediately after slapping the wife of Obiano at the inauguration centre.
It was a real fight between Ebelechukwu Obiano and Mrs Bianca Ojukwu today at the inauguration of Prof Chukwuma Soludo as the governor of Anambra state.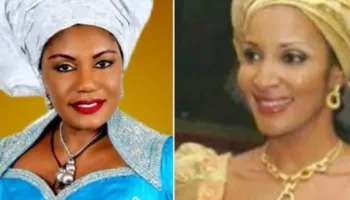 Based on the information we received from Mr Oputa who was live and direct at the event, it was Mrs Ojukwu who first slapped Mrs Obiano's wife. He said that the formal first lady used an offensive words on her, and that was what led to the fight.
Mr Oputa said that it was Obiano's wife who left her seat and walked down to Bianca who was not even seating close to her to mock her.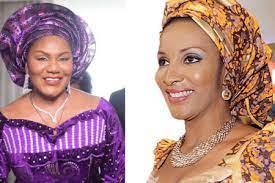 Hopefully we have made a wonderful article as regards "Bianca Ojukwu all smiles after fight with Obiano's wife at Soludo's inauguration"… please share to your friends and also drop message for us as we attend to it sharply.