Bamise's brother, Pelumi Abegunde, has shared more details regarding his recently deceased sister. During an interview on Arise News on Thursday, Pelumi stated that Bamise chose her career path during her Secondary School days.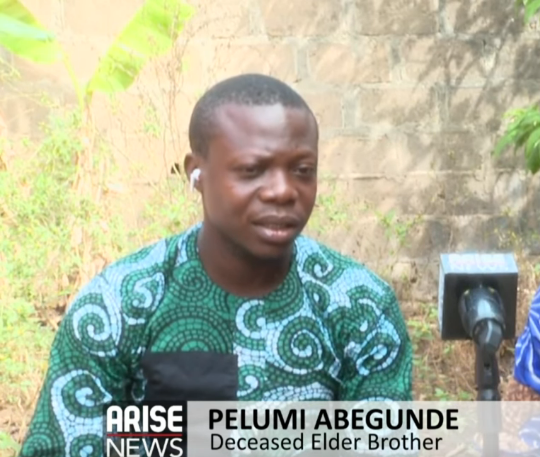 You may have heard the story of Bamise Ayanwole, a 22-year-old tailor who was found dead after boarding a BRT vehicle in Lagos State. Bamise's death has since become an issue of concern to many Nigerians.
Speaking about his late sister, Pelumi said, "Bamise was on her way to my home to help my pregnant wife when the incident happened."
Speaking about Bamise's desire to become a fashion designer, Pelumi said, "I recall how Bamise informed us of her decision to quit school and pursue a career as a fashion designer. She was serious about it, and she often displayed her talent. She made the career decision while she was in Secondary School. Bamise later enrolled to learn tailoring from her boss, and she graduated. She secured a shop for herself shortly after she graduated. One day, Bamise called me to say she had secured a job with a company in Lekki. I asked her to pray about the job offer, and she assured me that she was satisfied."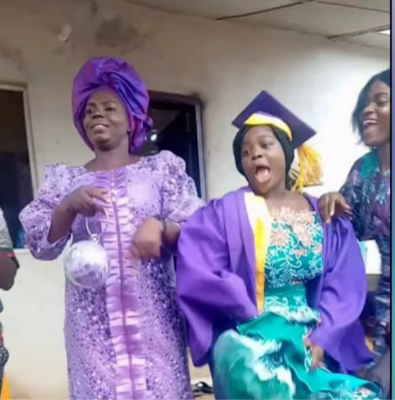 Bamise's brother shared the graduation photo (above) with Arise News during the interview.
Click here to watch the interview. (8:00 minute)