The Economic and Financial Crimes commission has sent a message to internet fraudsters (Yahoo boys) going spiritual for money.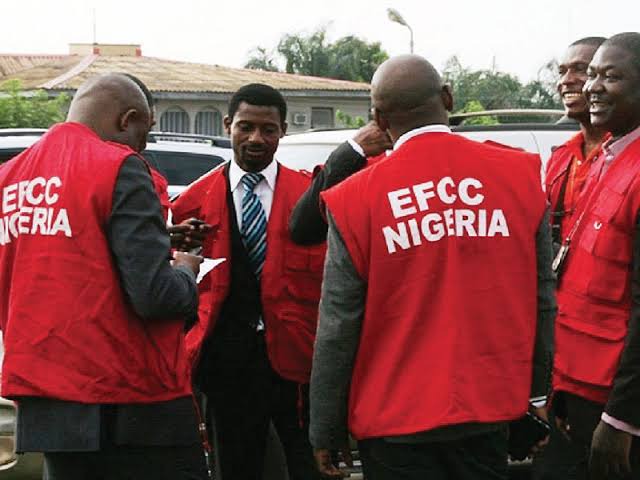 (Photo Credit: This Day Live)
Over the past weeks, there have been a series of cases of young girls being killed, and their body parts mutilated for money ritual purposes. It got to the extent that these Yahoo boys display their spiritual accessories on the internet. Some upload videos of themselves in a shrine, claiming it as the source of their wealth.
The EFCC have received the distress happenings, and they have sent a message to the suspected Yahoo boys saying;
"Yahoo boys now going Spiritual. Even doing money Ritual And making it the new Usual. We will come for those Individual(s). Tell them, It won't be business as Usual."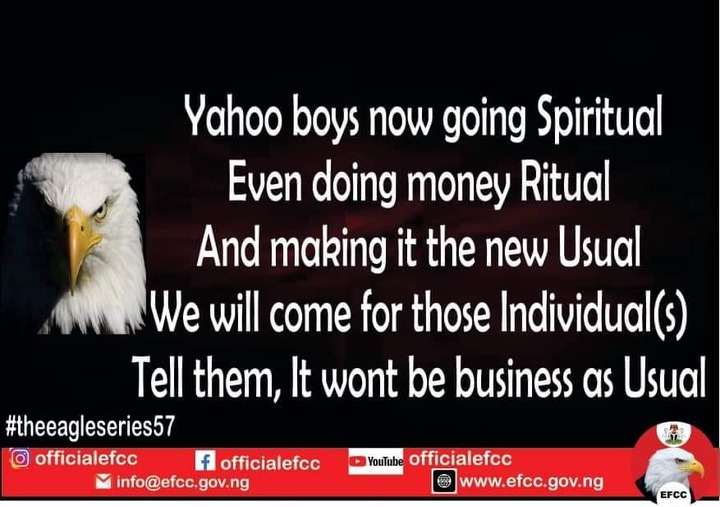 (Photo Credit: EFCC via Facebook page)
This message is specially for Yahoo boys and ritualist who think they can operate freely in the society. Defrauding victims their life's savings and also killing people for money cannot be an acceptable act in the country.
These fraudsters sometimes buy their way out from getting arrested, but this time around, the EFCC has promised it won't be business as usual. Unlike in the past, when police officers collect bribes and extort Yahoo boys on the road. This time, every culprit will face the appropriate law and justice must be served to the victims.
It's about time these jobless youths get to work hard to earn a living. If they are so desperate to make money, then they should consider getting a proper job.
The eagle eye says it's watching and coming for these criminals.