Nigeria has a lot of famous teenagers and young people. Many young people have achieved success in various fields throughout their lives. Some have dabbled in handwork and created a variety of technical items. Wisdom Eke is a young Nigerian man from Anambra State. He is a prominent Nigerian youth who has dabbled in technology. He created a small vehicle that functions similarly to the ones we see on our streets every day. His vehicle is powered by a small motor battery and is controlled by a remote.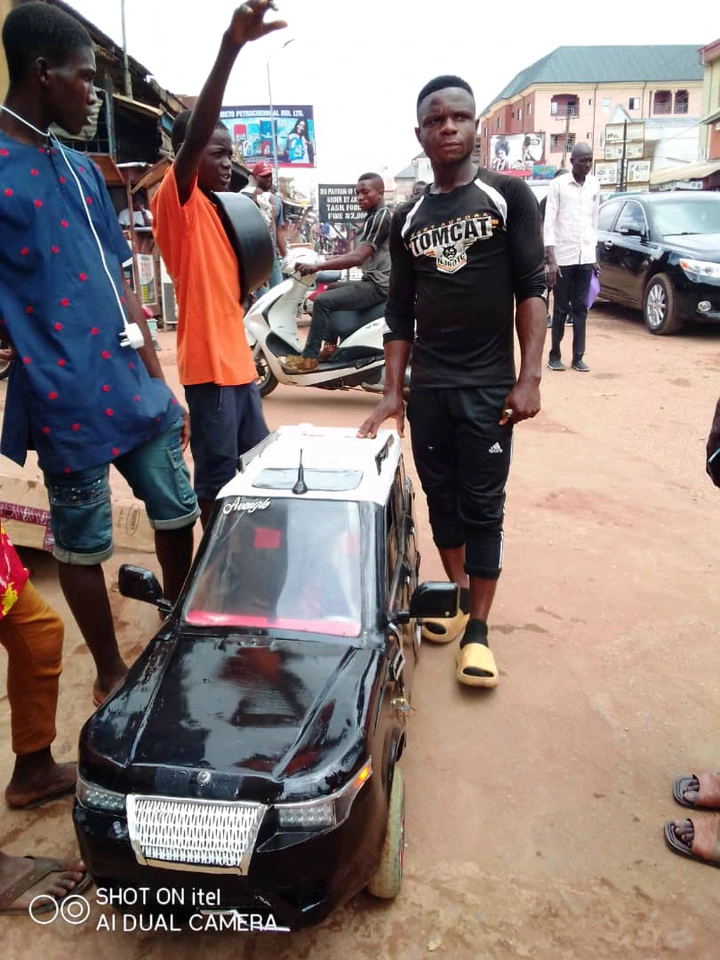 Wisdom, who was seen happily parading with his hand-built vehicle on Bank Road, opposite Motor Spare Parts Nnewi, was bombarded with questions from onlookers. Many people were perplexed as to how he came up with such an air-conditioned vehicle. Wisdom expressed his love for technology and revealed that if given the chance, many Nigerians could produce more creative works. He revealed that if given more resources, he could build something better. Wisdom stated that he was overjoyed because people could see his handiwork, on which he had spent a significant amount of time, resources, and energy.
Many Nigerians have displayed their creative works in some form or another. One could truly say that the country is endowed with a plethora of brilliant individuals who, if provided with adequate resources and supports, have the potential to propel the country to greater heights. Everyone who saw Wisdom's vehicle was overjoyed that such a brilliant invention could come from their own country. As he was encouraged by many people, he promised to create something even more incredible and greater than what he displayed.
Nigeria is truly blessed with dedicated and hardworking individuals who continue to demonstrate that we can go deeper into technology instead of relying on white men's technologies. They have demonstrated the importance of bringing technology into the home through their inventions.
Photo's: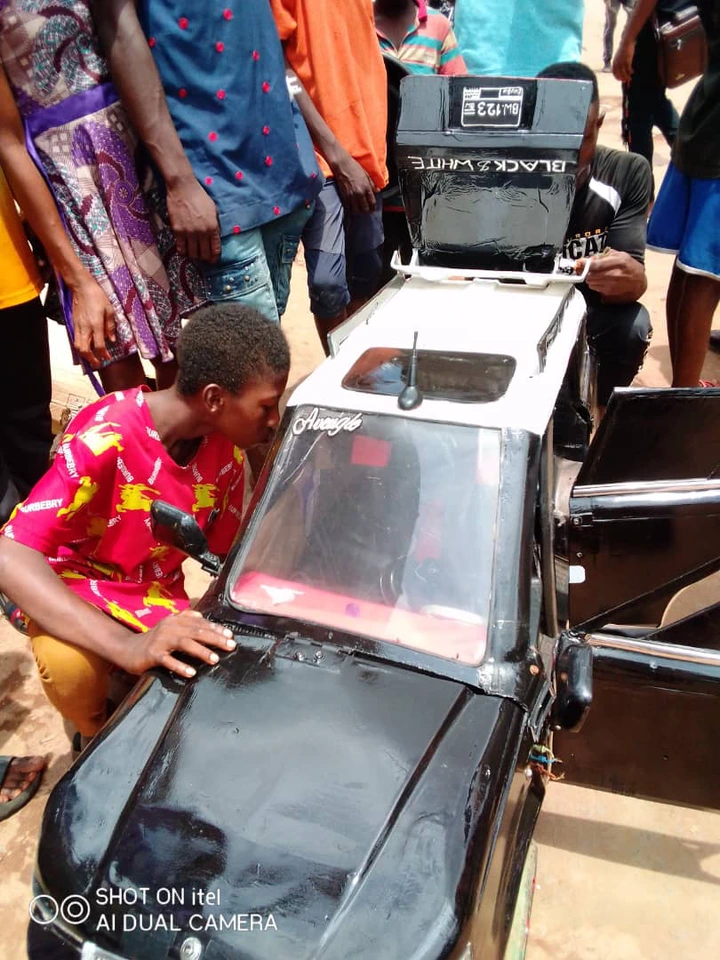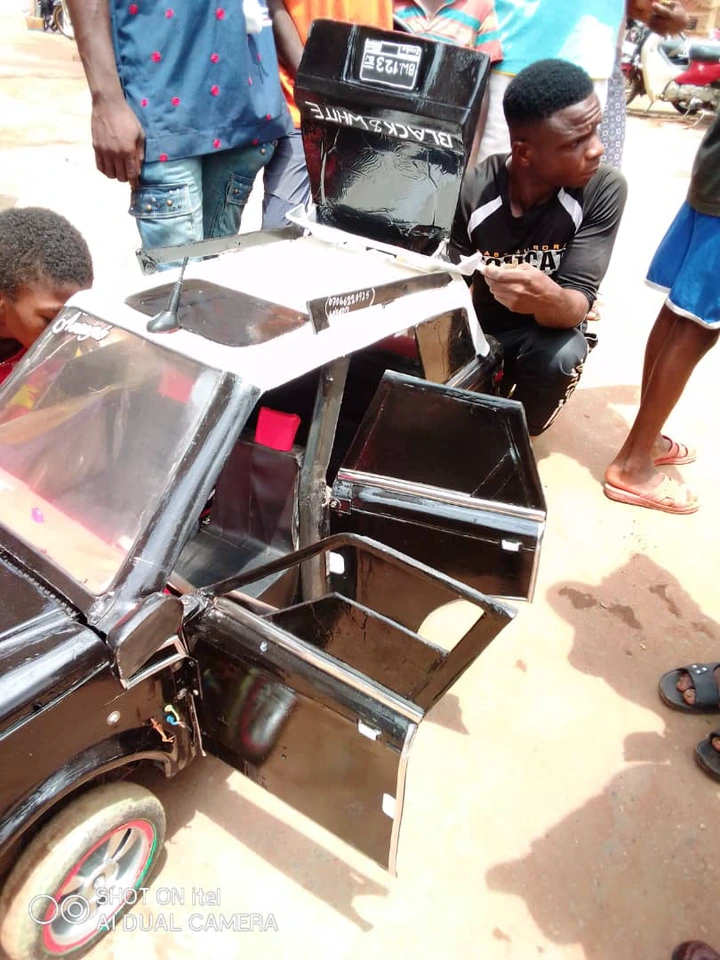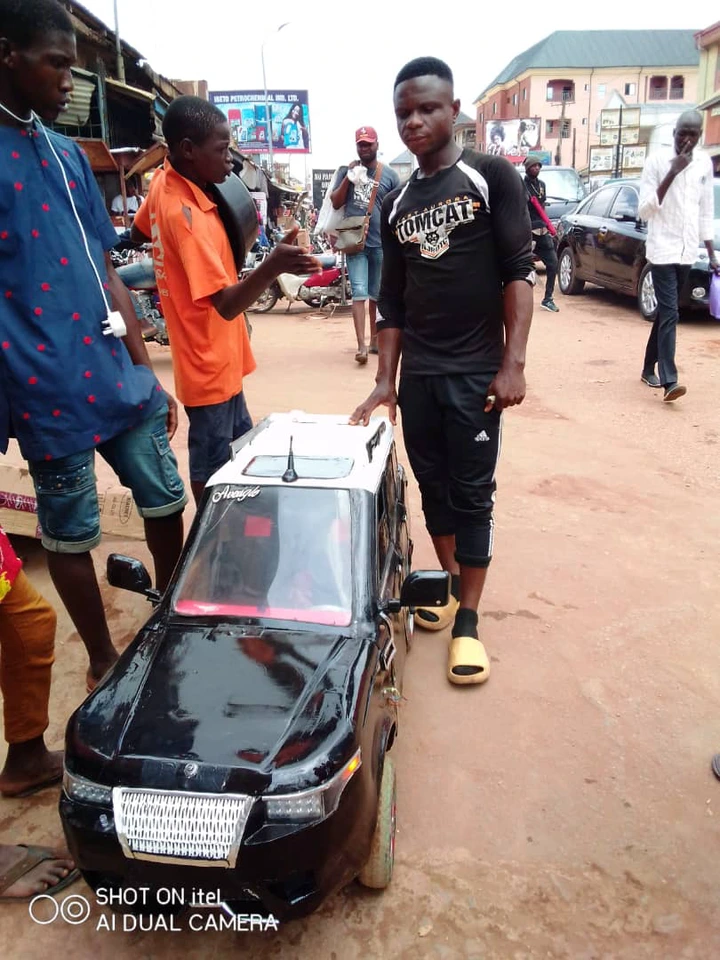 Photo's Credit: CR-7.
All of the photos in this article were taken by me.