Paris Saint-Germain has announced the transfer of the immediate past Barcelona captain, Lionel Andres Messi to the club as free agent. The French outfit offered him 2 years contract with option for a year extention.
Here is Messi's salary breakdown, after deduction of tax, in Pound currency and Naira currency (which presently value at rate of 705 Naira per Pound);
Annual salary: £25,000,00.00 = N17,625,000,000.00
Per Month: £2,083,333.33 = N1,468,750,000.00
Per Week: £480,769.23 = N338,942,307.69
Per Day: £68,681.32 = N48,420,329.67
Per Hour: £256.82 = N181,058.93
Per Minute: £4.28 = N3,017.65
Per Seconds: £0.07 = N50.29.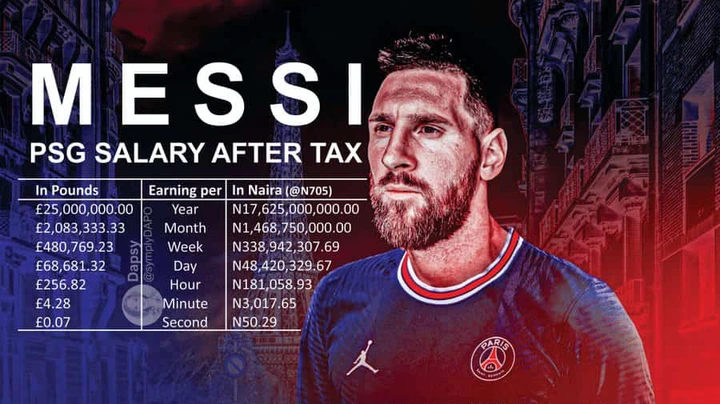 From the figures above, the six times Ballon d'or winner will be receiving whopping amount of money weekly. Will he justify his pretty contract negotiation with PSG? Many of the club fans, journalist, pundits and football followers across the globe expect Messi to lead his new club to French Ligue 1 glory, as well as UEFA Champions league, in the midst of other great players like Neymar, Kylian Mbappe, Sergio Ramos, Verrati, Di Maria and Donnarumma.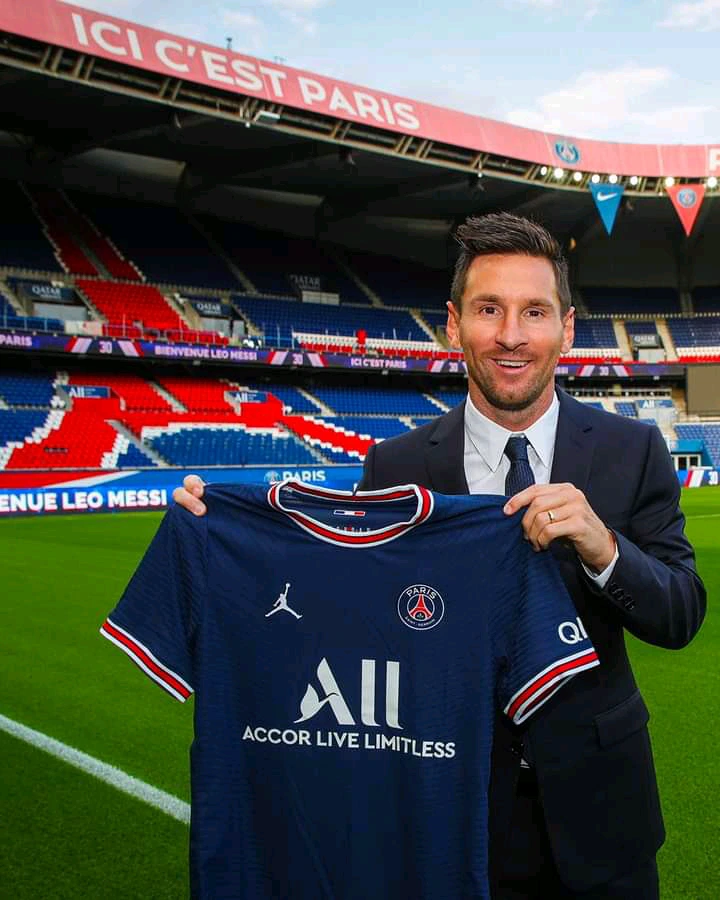 The Argentine captain, who recently led his national team to Copa America success set to adapt with life outside Barcelona where he began his professional career since year 2004. Some players, coaches and fans thought Messi will end his football career with the Catalan giants, that is why his exit from Camp Nou comes as big surprise for many people.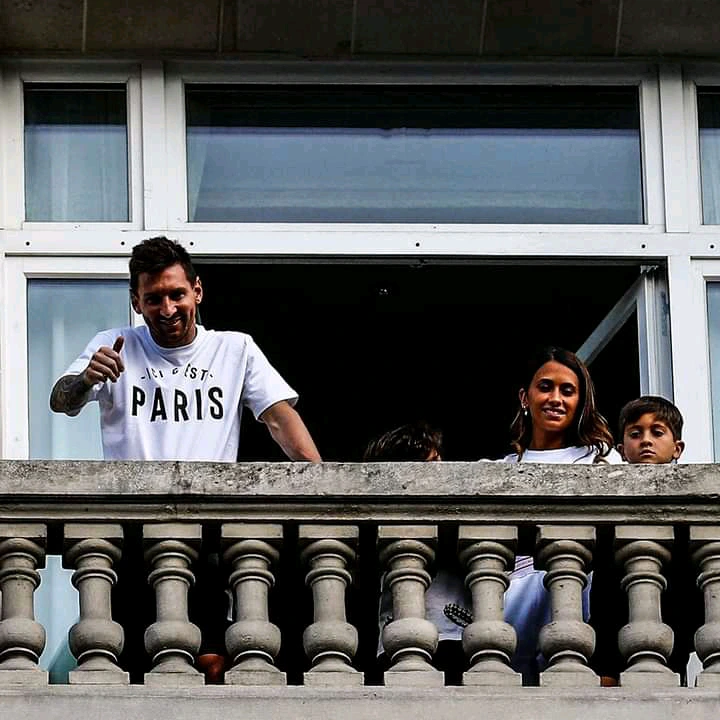 Barcelona will surely miss their star man who has led the club to glory and remarkable feat over the years. His days with the Spanish outfit will forever remember as one of the greatest era in football history.