Members of the House of Representatives have voted against a recommendation to castrate men convicted of the rape of minors in Nigeria.
James Faleke, representative of Ikeja Federal Constituency, Lagos, made the recommendation during plenary on Thursday, June 4, 2020.
The recommendation comes on the heels of a string of vicious sex crimes that have attracted national attention over the past week.
Rotimi Agunsoye, representative of Kosofe Federal Constituency, Lagos, raised a motion of urgent public importance on the need to condemn the rising cases of sexual violence and other social vices against women, including police brutality.
In their contributions to the motion, many lawmakers said stiffer penalties, including the death penalty, should be made to discourage all manner of sexual crimes in the country.
While presenting his amendment, Faleke said anyone found guilty of raping minors in the country should be castrated, the removal of a man's testicles.
"All men engaged in raping minors should be castrated and jailed," he said.
However, the motion was rejected in a voice vote by members of the lower chamber of the National Assembly.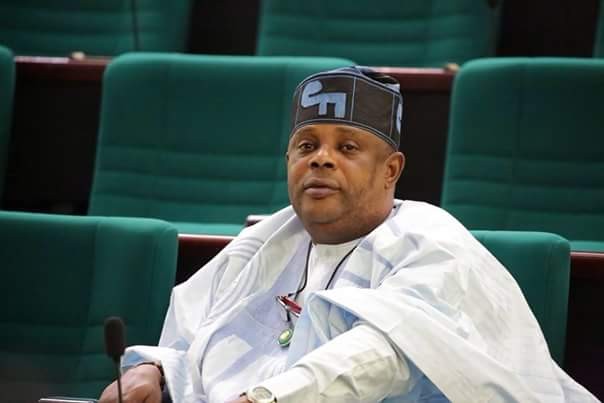 Honourable James Faleke's amendment to castrate men found guilty of raping minors was twice voted down by a majority of other members of the House of Representatives when lawmakers deliberated on the prevalence of rape in Nigeria [PM Express NG]
Before putting the amendment to a voice vote, House Speaker, Femi Gbajabiamila, representative of Surulere I Federal Constituency, Lagos, noted that it did not account for female perpetrators of rape.
"What's interesting about this is that, in the rare event that a woman rapes a minor, what do you do to the woman?" he asked.
Faleke's amendment was later brought up again, when another lawmaker pointed out that he was being particular about the rape of minors, but it was voted down even more loudly when Gbajabiamila put it to a second voice vote.
Sex crimes have attracted national attention over the past week after the high-profile rape and murder of Uwaila Omozuwa, a 22-year-old first year student of the University of Benin.
The Jigawa State Police Command also announced the arrest of 11 men who had, at different times and on many occasions, allegedly raped a 12-year-old girl.
This was then followed by the rape and murder of Barakat Bello, 18, at the home she shared with her family on Monday, June 1
Many Nigerians have called for stiffer penalties for rapists, as well as the faithful implementation of current laws.twitter.com
In her contribution to Agunsoye's motion, Nkeiruka Onyejeocha, representative of Isuikwato/Umunneochi Federal Constituency, Abia, said many rape victims don't get justice because Nigerian institutions are too weak to protect them.
"We have about 70% unreported cases, but these ones that have been done in broad daylight, they should begin to prosecute these people.
"Let's see that they're dying, that these people are being extinguished the way they are extinguishing people," she said.
A proposed amendment by Enitan Dolapo-Badru, representative of Lagos Island I Federal Constituency, Lagos, to open a national register of convicted rapists, and publish it regularly in newspapers was accepted by the lawmakers in another voice vote.
Lawmakers in the Senate had similarly deliberated on the topic during plenary on Tuesday, June 2.
The President of the Senate, Ahmad Lawan, called on State Assemblies to amend the penal and criminal code to deter rapists with stiffer penalties.
"We stand together shoulder to shoulder on this, and I think we need to make the penalties for rape stiffer to be sufficient deterrent for those who are involved in this, or who even desire to be involved," he said.
House of Reps members agreed during Thursday's plenary to dress in black for next week's session in honour of all rape survivors, and those that have died.
A one-minute silence was also observed before lawmakers moved on to other issues.