Thousands of emotional Brazilians have begun paying their respects to football legend Pele today.
The fans were pictured filing into the Vila Belmiro, home to Pele's longtime club Santos, where the open casket bearing the remains of 'The King' was displayed at the centre circle this morning and would remain for 24 hours.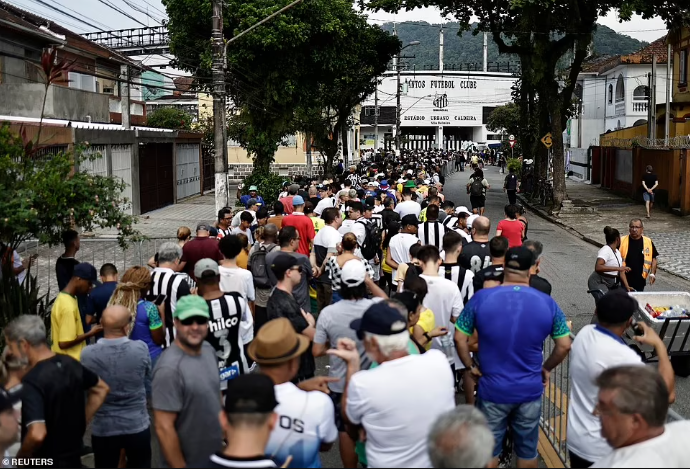 The casket arrived with Pele's son Edinho acting as one of the pallbearers, carrying it to the centre circle where it was opened to reveal the late great's body adorned with flowers. Edinho was later pictured resting his hand on his father's forehead and saying a prayer in the moments before the wake began.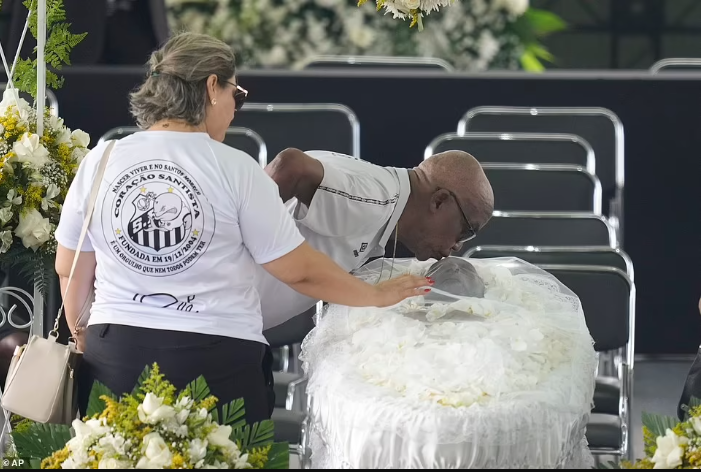 Shortly after, Pele's widow Marcia Aoki was pictured placing a cross pendant on her husband's body.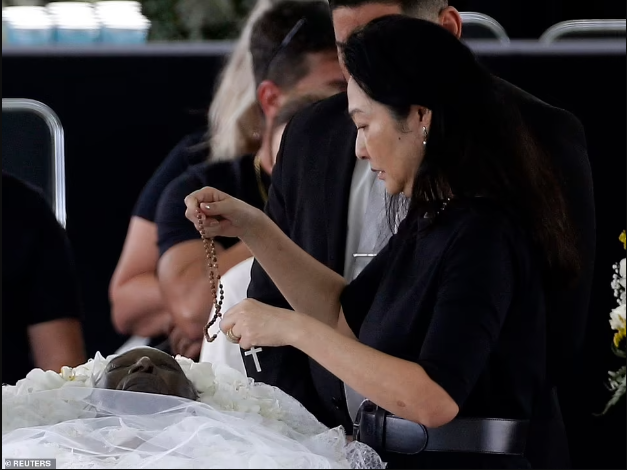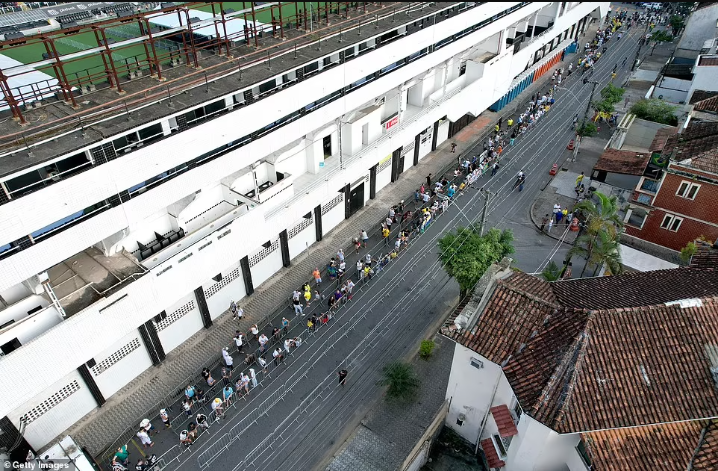 Pele died aged 82 on Thursday December 29, after a long battle with cancer.
After the wake, a procession will be held through the streets of Santos, a port city about 47 miles from the state capital Sao Paulo.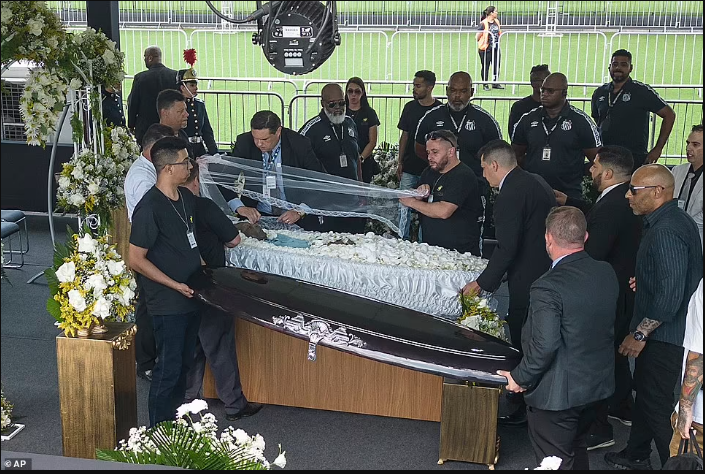 The parade will pass the house of Pele's mother, 100-year-old Celeste Arantes, who is unaware that her world-famous son has died. 'She doesn't know,' Pele's sister Maria Lucia do Nascimento told ESPN on Friday. 'She is not conscious.'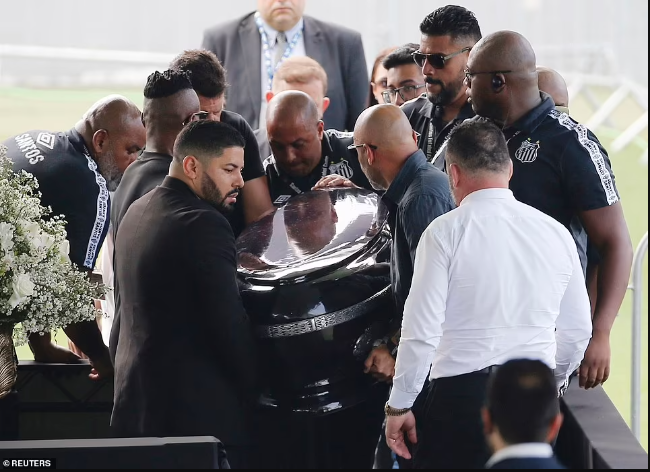 The procession will end at a cemetery in Santos, where Pele will be interred in a special mausoleum.
Born Edson Arantes do Nascimento, Pele is widely considered to have been the best player yet of the beautiful game. He scored 1,283 goals in a career of 21 years, most of them played at Santos.