This year, we've witnessed a lot of things happening in the Nigerian entertainment sector which kept people busy and entertained especially on social media platforms. In this article, I will be sharing with you 5 biggest entertainment scandals which I feel trended online the most in 2022.
1. Tonto Dikeh, Mr. Kpokpogri, Jane Mena & The Tape Scandal: Popular Nigerian actress, Tonto Dikeh, her ex-boyfriend, Mr. Kpokpogri, and dancer, Jane Mena is number one on the biggest scandals that rocked the entertainment sector this year.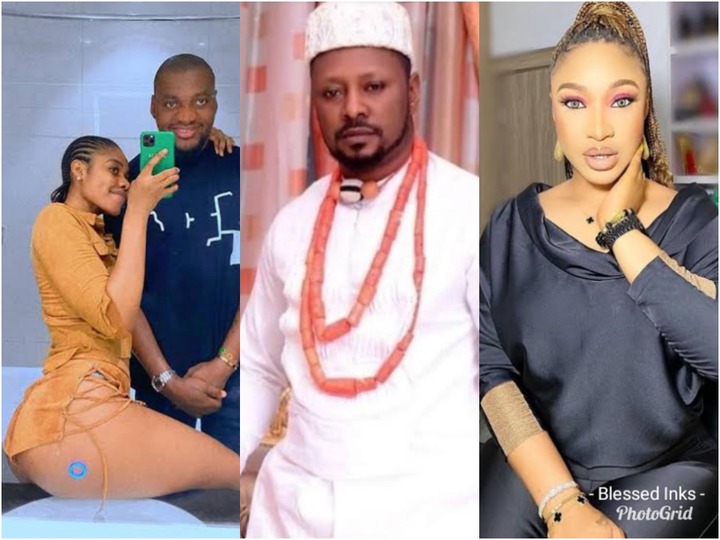 Photo Credit: City People, Linda Ikeji Blog.
Recall that a few months ago, Tonto Dikeh came out showing off her newfound relationship with Mr. Kpokpogri but things escalated quickly and the relationship crashed. Following the crash, Tonto Dikeh accused him of threatening to leak her private photos.
The scandal became bigger after popular dancer Jane Mena came into the picture of the gossip. Tonto Dikeh claimed that Mr. Kpokpogri had a tape of Jane Mena. Due to this, Jane and Tonto Dikeh exchanged words online and a few days later, Jane Mena who denied those claims sued Tonto Dikeh to court and demanded 500 million Naira in damages caused.
2. BBNaija Maria, Cubana Chief Priest, Kelvin & The Infidelity Scandal: A few months ago, ex-big brother Naija housemate, Maria Chike Benjamin trended online following a scandal that involved dating an alleged married man.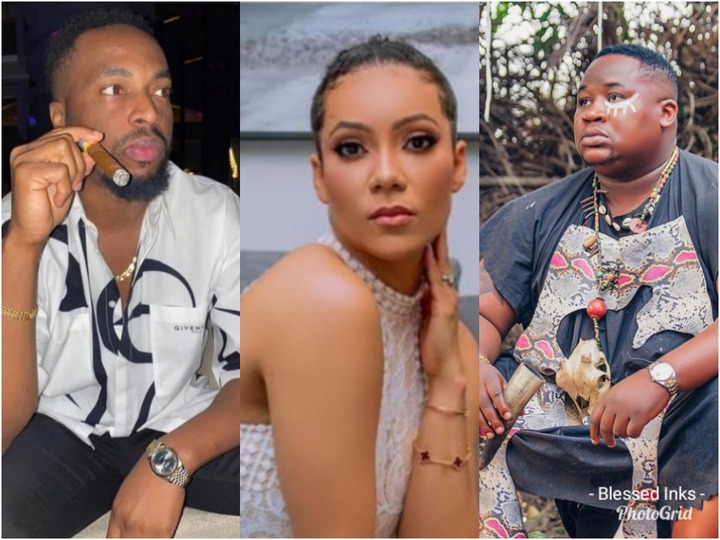 Photo Credit: Naira Land Forum, ABTC News.
In October, Maria was called out by popular Nigerian businessman and entertainment guru, Cubana Chief Priest alleging that she snatched his sister's husband and started living with him while he was still married.
The saga became the most trending talk on the internet with shreds of evidence being shared by both parties involved to counter each other's claims. Following the story, it looked like the people who were involved were on Maria's side as well as they came out defending her online. After the controversy, the story gradually died down and no source online could tell how far it has been settled. However, a few weeks ago, Maria was also spotted hanging out with the alleged married man in Dubai, UAE.
3. Tuface, Pero Adeniyi, Annie Idibia & The Infidelity Scandal: A few months ago, Nigerian actress and wife to the singer, Tuface called him out online accusing him of defying their marital vows and spending the night with his ex-lover and baby mama, Pero Adeniyi.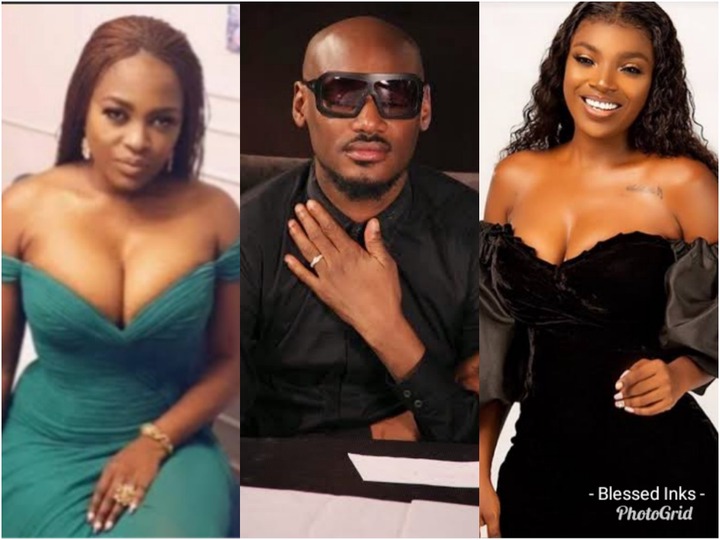 Photo Credit: Linda Ikeji Blog, PM News Nigeria.
Following the infidelity scandal and accusation, Annie has now apologized to her husband and family after settling their differences and coming back together in their marriage. However, the third party involved which is Pero has slammed a 500 million Naira lawsuit on Annie Idibia for defamation of character.
4. Tiwa Savage's Leaked Tape Scandal: Popular Nigerian singer, Tiwa Savage became one of the most about people in Nigeria following her tape which leaked online.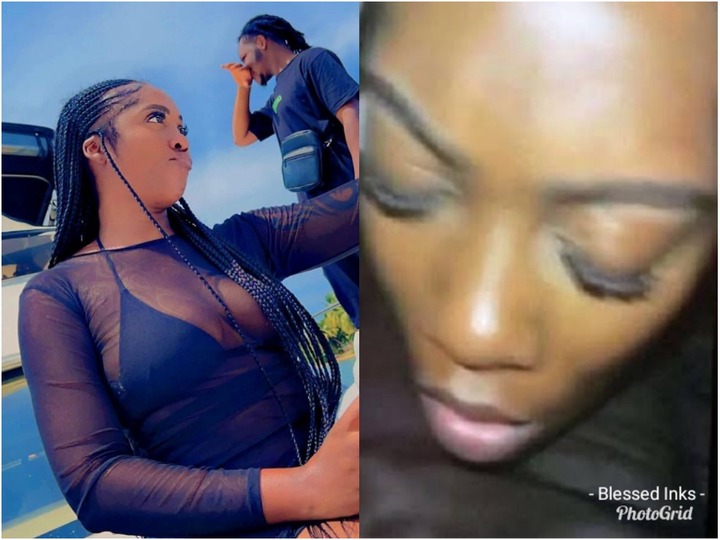 Photo Credit: Legit Naija, Tiwa Savage Fan Page || Instagram App.
Before the tape leaked, Tiwa Savage in an interview revealed that someone is blackmailing her and trying to extort money from her using the tape but she wouldn't fall for it. A few days later, the tape surfaced online and went viral on social media. Unlike what many people thought would happen, thousands of people including celebrities showed support for Tiwa Savage and called her a queen and strong woman for handling the situation well.
5. Destiny Etiko, Tein Jack-Rich & Their Dating Scandal: Earlier this year, popular Nigerian actress, Destiny Etiko was accused of having a secret relationship with a married man, Tein Jack-Rich.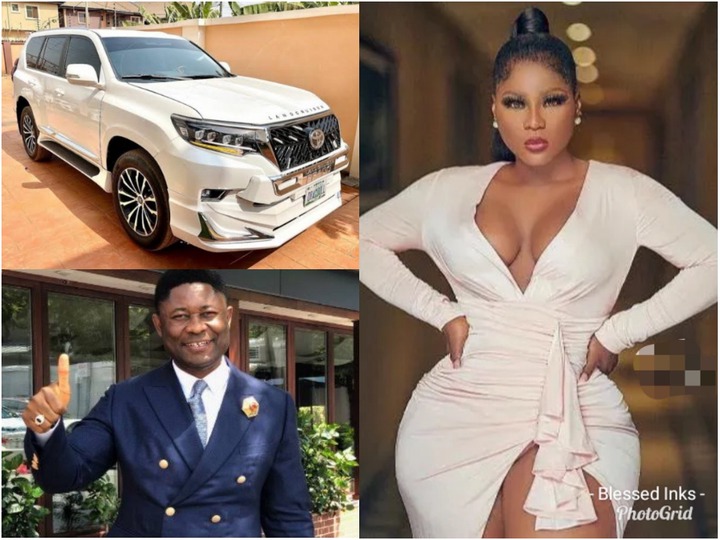 Photo Credit: Content 101, Car Mart, Twitter.
The scandal started after Destiny Etiko acquired her new Toyota Prado Land Cruiser worth millions of Naira. According to reports, Tein Jack-Rich was the man who bought the car for her.
After the rumors started, Destiny who was hurt by what people said did an online video to deny the claims and also swearing that she never did what she is being accused of.
On the other side, Tein Jack-Rich reacted to the news saying it's false that they have nothing to do with each other. Gradually, the rumors died down.