Vice President, Yemi Osinbajo has gone viral as he paid a Christmas visit to President Muhammadu Buhari.
However, Today is a special day for the christian brothers and sisters because it is Christmas day, people dressed in their amazing outfits to celebrate this great occasion.
Moreover, The post was shared on the official Facebook page of President Buhari. Below is the screen capture of the post;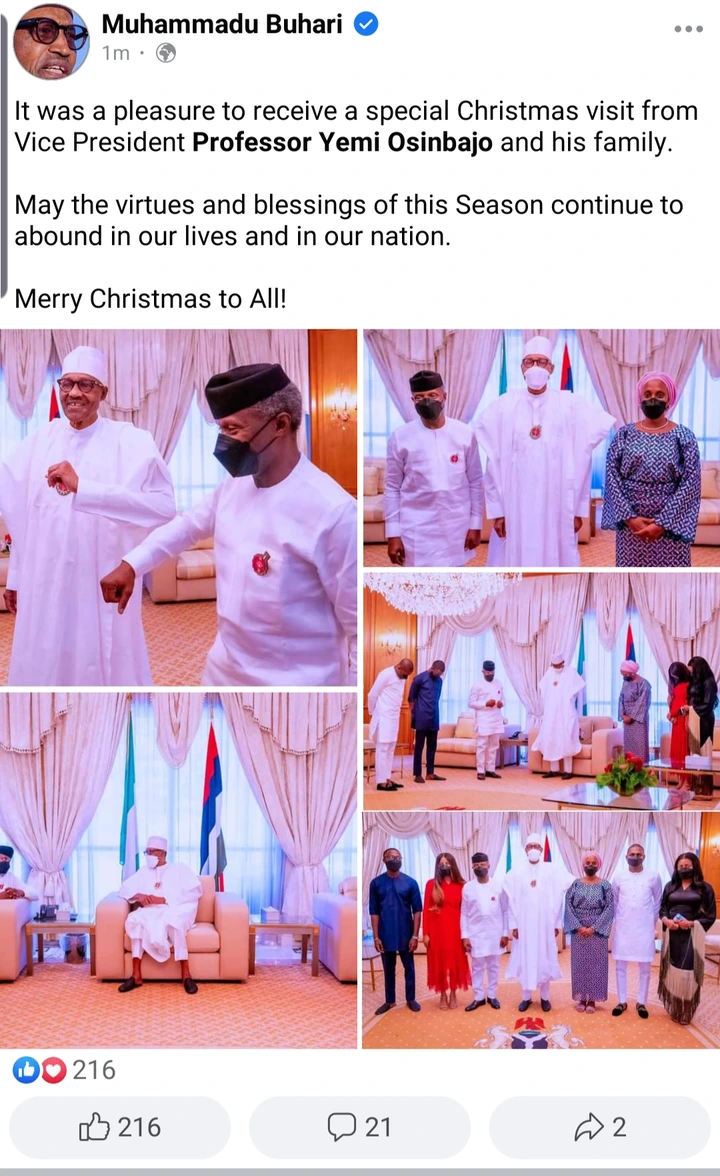 According to his statement earlier today, President Buhari said; "It was my pleasure to receive a special Christmas visit from Vice President, Yemi Osinbajo and his family".
In addition, President Buhari said; "May the virtues and blessings of this season continue to abound in our lives and in our nation".
Furthermore, Many Nigerians took to the comment section to react to the beautiful pictures in different ways.
Check out the pictures he posted below;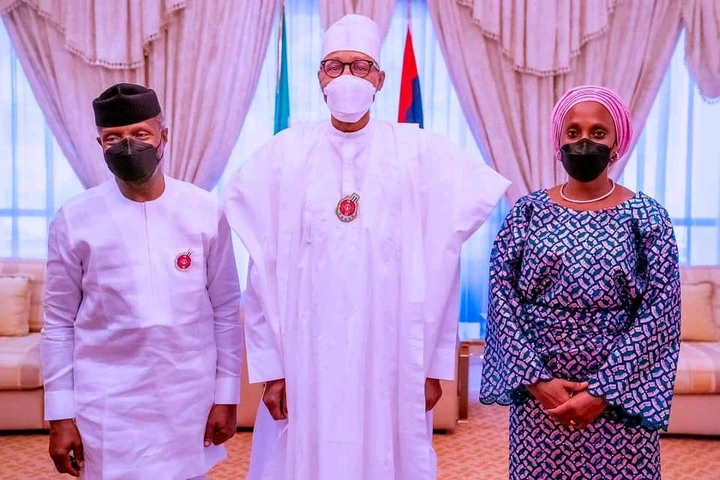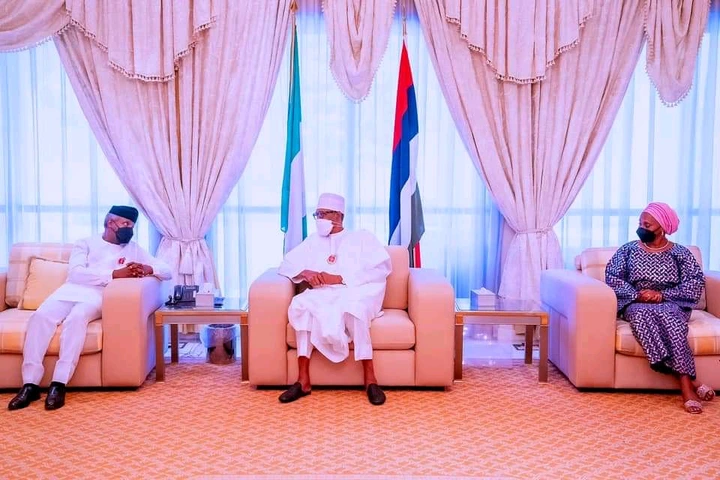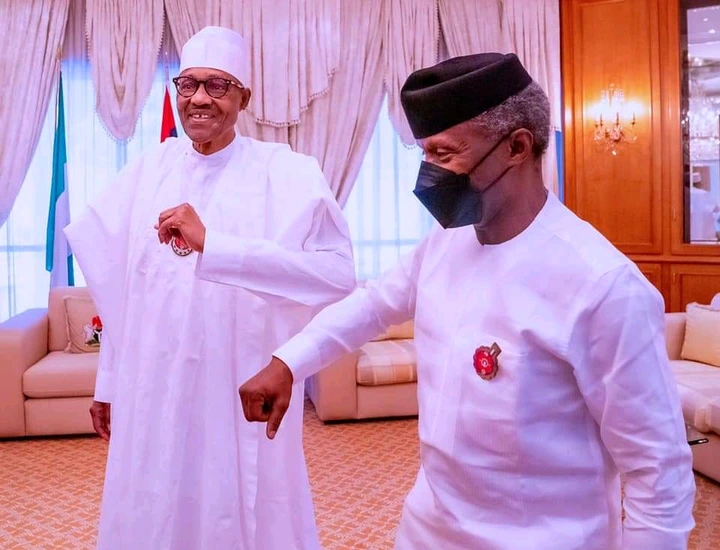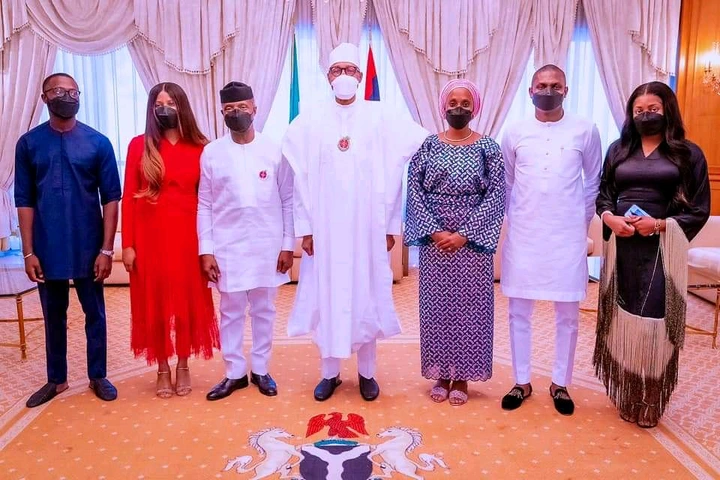 Nevertheless, Christmas began to be widely celebrated with a specific liturgy in the 9th century but did not attain the liturgical importance of either Good Friday or Easter, the other two major Christian holidays.
In conclusion, Kindly share your views about the beautiful pictures of Vice President, Yemi Osinbajo and his family.