The Nigerian Centre of Excellence and the most populous city in Africa, Lagos, is set to join the World of the latest cities with skyscrapers.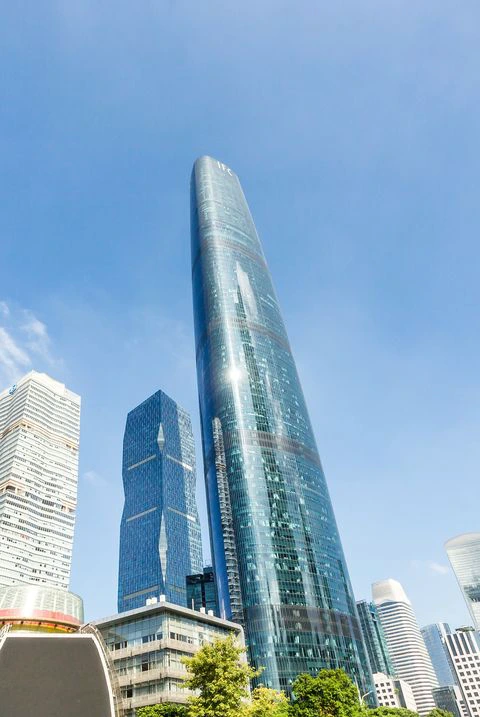 Photo Credit: Ghetty Image
According to a report that was published by the Guardian, to address housing deficit in Nigeria, a real estate firm, Landwey Investment Limited, is set to commence the development of a project called "The Audacity Skyline" a 100-floor that will be a mixed-use high-rise in Eko Atlantic City, Lagos State.
The proposed tower will be seated on 3,500 square metres of land space. The firm operates within the commercials retail residential property segment. Speaking on the proposed project, the Chief Executive Officer, Landwey, Olawale Ayelara, said the project is an architectural masterpiece that would feature tastefully finished residential with pent-houses, commercial spaces and multi-level parking designated area. According to him, the project will start in August 2022 and will be finished in a two-year period.
Interestingly, decision by the Chief Executive Officer of Landwey, Olawale Ayelara, to build a 100-storey skyscraper at Lagos is, considerably, a great investment that will surely provide job opportunities for many Nigerians during Tue construction. Also, the businesses that may possibly, operate within the skyscraper could be considered as, monumental, sources of job opportunities for many citizens of the Federal Republic of Nigeria.
Besides, it is important to recall that the Olawale Adeyera's decision to construct a 100-storey skyscraper in Lagos will surely add to the beauty of the state as it will, also, booster, the economic stance of the state.
However, considering the rise in the record of collapsed buildings in Lagos State, it may be at advantage to call on government and concerned professional bodies to wake up to their responsibilities, in the course of assisting the Leadwey toward making the construction works and deliverance of the project, a successful and sustainable one.
The Lagos State Building Control Agency, LASBCA, and Lagos State Ministry of Works may need to work in hands with the construction company and every client on site that the Leadwey may want to entrust with the construction of the 100-storey building.
Also, society of engineers, society of architectures, planners and other concerned professional bodies may need to join the effort of the government, work in hand with the Leadwey and give recommendations where necessary so that the project will be delivered, successfully, without resulting to lost of lives and properties.
Most crucially, considering the peculiarity of Lagos soil and the uniqueness of the 100-storey building in Nigeria, the Federal Government of Nigeria may need to deploy necessary agencies and ministries to work, in hands, with the Leadwey and her clients who may be in charge of the construction works.
Sincerely, Professional bodies and Government at both State and Federal level may need to see the proposed construction of 100-storey building by Leadwey as a challenge for Nigeria, as a developing nation.