According to a report by Dailypost, some group of ISIS fighters from two African countries has arrived in Nigeria with a bid to assist the Islamic State's West Africa Province (ISWAP) in executing their plans. It's believed that the ISWAP are planning a fresh attack in the Northern part of Nigeria after the army intercepted them while trying to smuggle military uniforms into the country.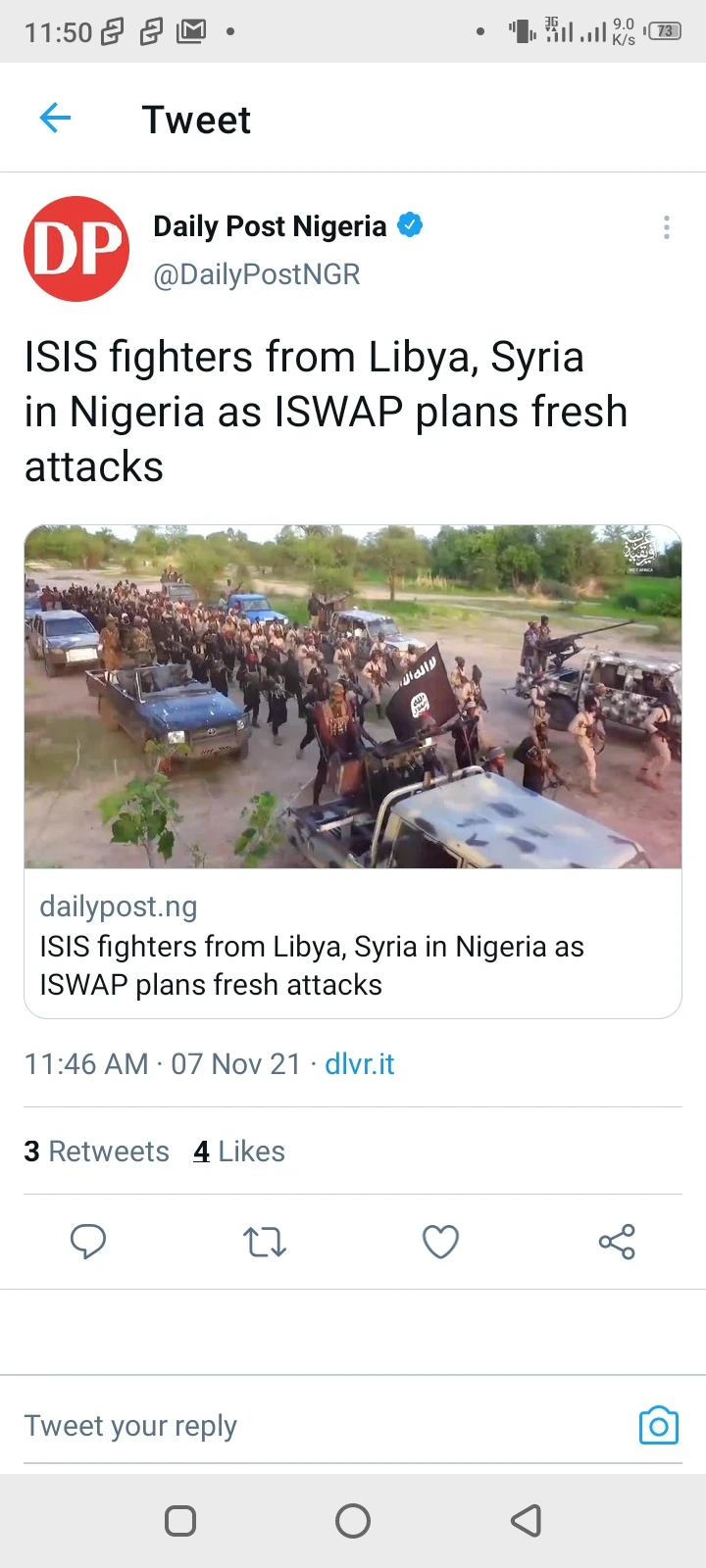 Photo Credit: Twitter
However, reports have it that about 200 fights from Libya and Syria have arrived in Nigeria and they are planning how to attack some area in Borno State. Areas such as Baga, Malam Fatori, and Marte in Borno State are the most targeted.
Regarding this, we will be sharing with you two things that should be done by the Nigeria Army to stop the plans of this terrorist group. Below are the things that should be done:
1. Major checkpoints within Borno State and environs should be solidified
One important thing that should be done by the Army is to deploy more soldiers to Borno State and they should be employed to mount some strategic places within the State. The major checkpoints within Borno State and its environment should be made solid than it was in the past.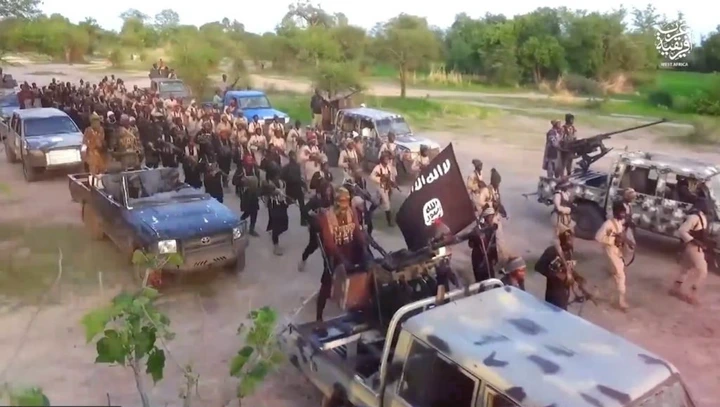 Photo Credit: Dailypost
With this step taken, it will be very difficult for the ISWAP to carry out its mission, and it will make the work of the Army a lot easier. As a matter of fact, the members of ISWAP and ISIS might finally be brought to book.
2. More Arms should be provided for the Soldiers
The second thing that should be done to frustrate the plans and effort of the ISWAP and ISIS fighters is to provide more weapons, arms for the Soldiers. The arms shouldn't be just any kind of weapon but they should be provided with the best to make the issue of terrorism in Nigeria a thing of the past.
What are your thoughts about this article? Let us know what you think by using the comment section.