A few days ago, the story of Purity Emezana had attracted the attention of the media after her boyfriend pulled the trigger on her in Warri, Delta State. The Delta State Police Command had confirmed the incident, and added that they have begun investigations into the matter.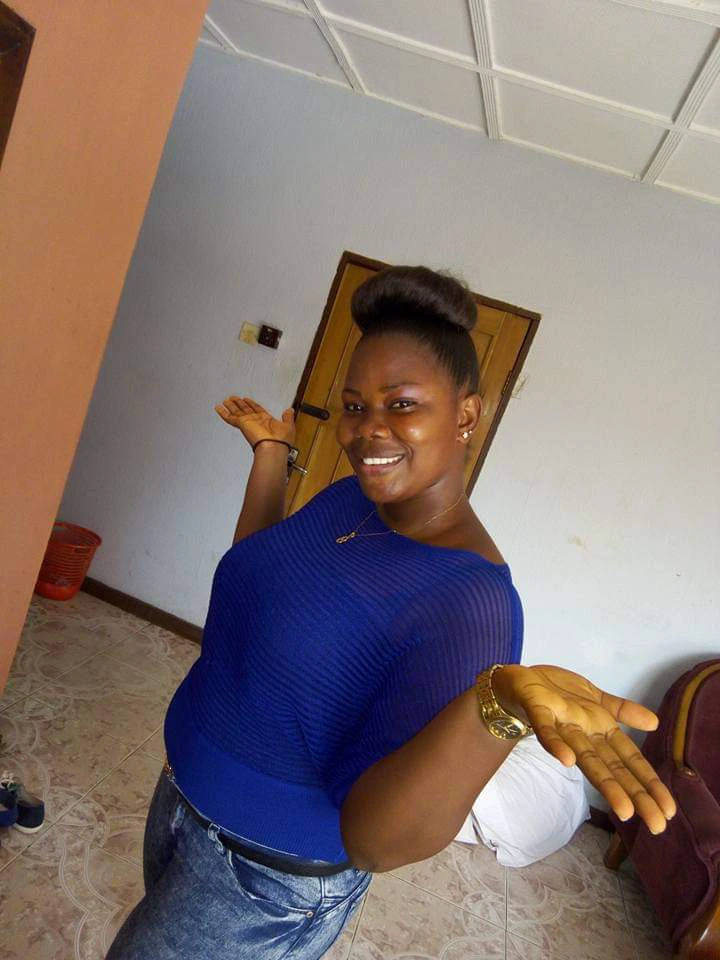 In a recent interview with BBC News Pidgin, the 24-year-old young lady narrated how she survived the gun attack. Speaking from the hospital bed, Purity said that the incident took place on October 27th, and that she was shot by her boyfriend of five years out of anger and jealousy.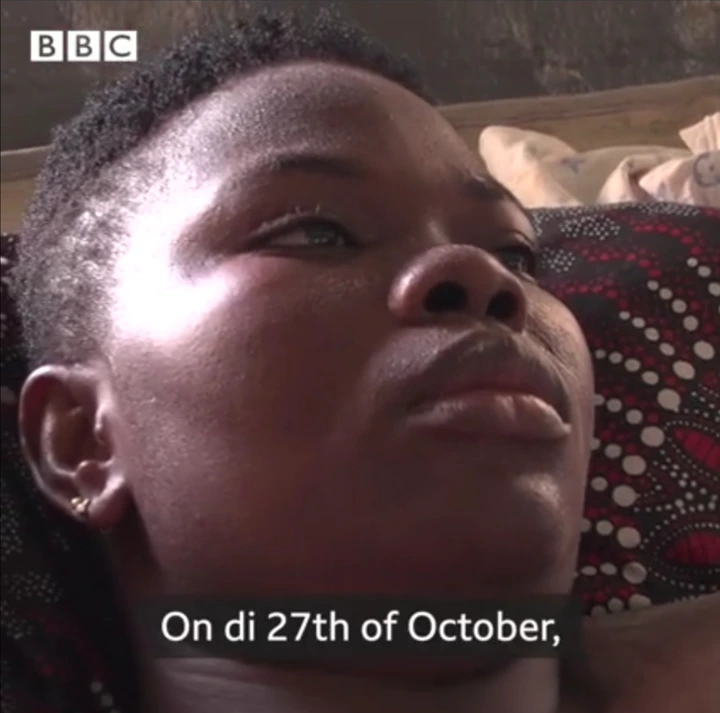 She said that they were having some issues in the relationship, and she discovered some things which her boyfriend had been hiding from her. Because of that, she decided to end the relationship, though she did not tell him.
She said that when he came over to her place, he told her he had been informed that she's having an affair with someone at the place she is running her business. Purity told him that the guy was just her neighbour, and they were not dating, but he did not believe her. She then told him that they should end the relationship because she was tired of the constant quarrels.
Her boyfriend, whose name is James Eno, then went to meet her mother, and demanded a refund of the money he used in setting up business for Purity. From the way he was talking, Purity's mother sensed the threat in his tone, and told him to give them sometime to pay the money gradually, which he accepted.
Photo grid of Purity and her boyfriend, James Eno: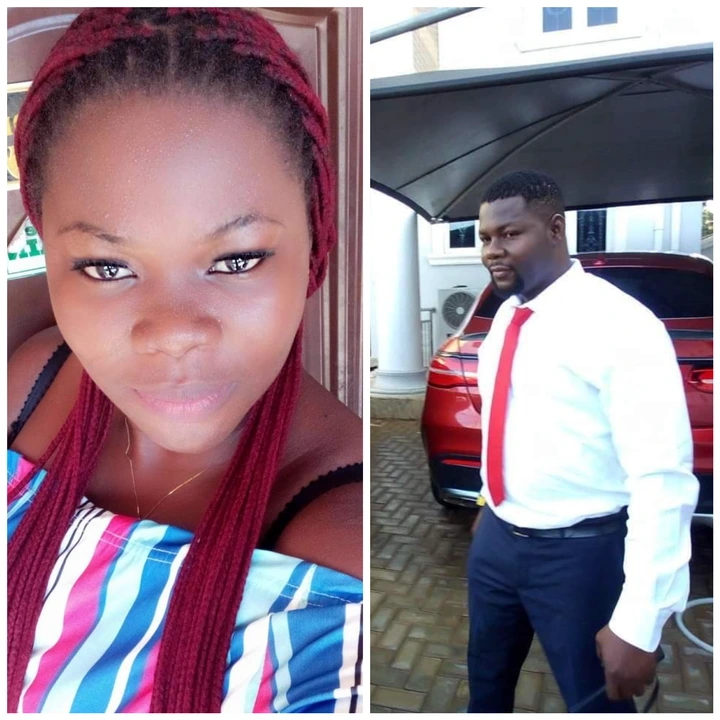 But unfortunately, Eno did not wait for them to pay him the money as agreed, and he later stormed her house with a gun and shot her.
How she survived the gunshot.
Purity said that when he brought out the gun to shoot her, she quickly raised her hand up, and the bullet burst through her hand and chest, and came out from her back. She said that it is a miracle the bullet did not touch her heart and lungs, but it broke three of her ribs.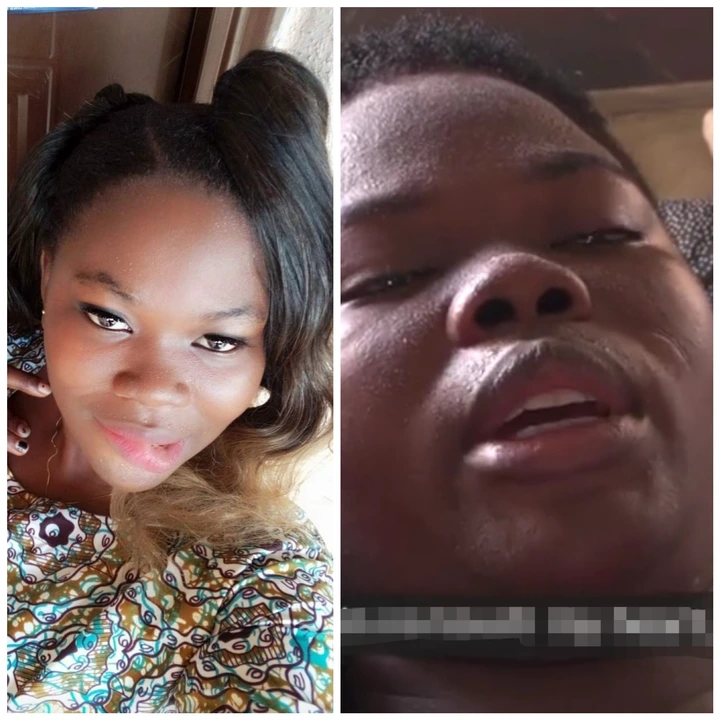 Speaking further, she said when the guy shot her, she ran inside her house and pretended to be dead. There was power failure, and the noise from generators did not allow her neighbours to hear the gunshot. She later ran out to meet her neighbours to raise alarm, and they rushed her to the hospital for medical attention.
She said that she was rushed into the theatre for surgery, and that since the surgery, she has been finding it hard to breathe well.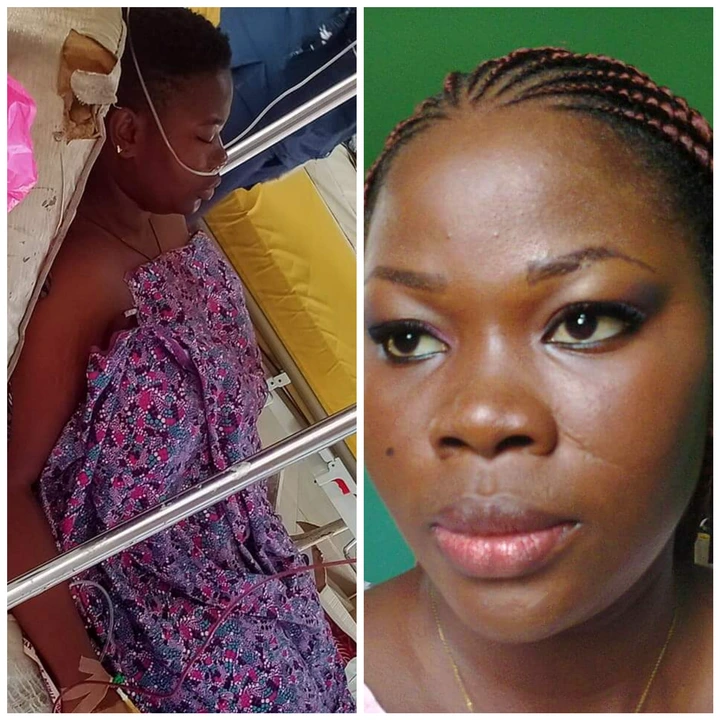 Doctors said it is a miracle that she survived the gun attack. And she hopes to fully recover soon.
Hopefully, the young man will be made to face the full wrath of the law. Please feel free to share your thoughts with us.