The history of the Idoma people preceded the history of Benue State (created in 1976) and the history of Nigerian independence of 1960. The Idoma people are specifically natives of Benue State of Nigeria.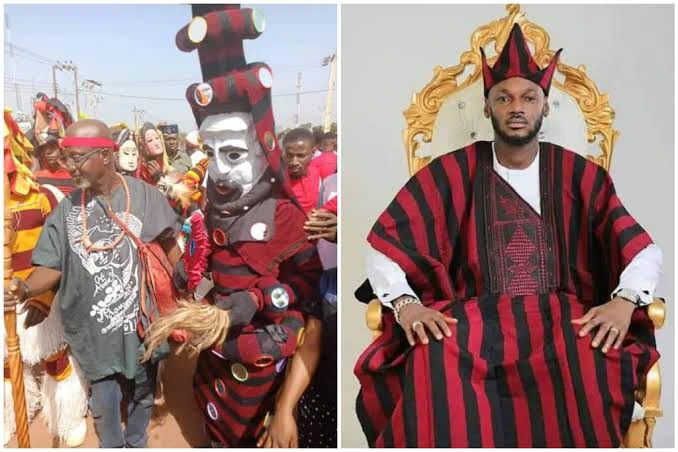 Oral traditions and dance is the primary method through which history is passed down in Idoma land, and it is considered to be a central cultural institution. From a young age, the Idoma children usually learn from their elder's stories of old and are brought up around extended families, which make multiple historical resources available.
When promoted, the Idoma people would proudly tell you where they are from, and it's not uncommon for an Idoma not to be able to recite at least three or four generations of their progenitors. Historically, being unable to answer the question "who is your father" automatically disqualifies one from important roles and titles in Idoma land.
According to traditional history, Iduh, the father of the Idoma people had several children, who each, established different areas. Hence, the expression: "Iduh" the father of "Idoma Iduh," who begot all the Idoma people.
While there may be some truth to the above, the Idoma cannot be said to have a unitary origin, many Idoma villages and communities have their own complete stories about how their people arrived at their location. However, there are some Idomas who are originally Igbo people and are heavily intermarried with the northern fringes of Igbo land.
As suggested, a number of factors make it difficult to study the historical origins of the Idoma people as a whole. In any event, it could be said that despite their heterogeneous origin and culture backgrounds, trading, marriage, royalty, beliefs and language as well as other interactions among the Idoma people have cultivated traditions, and shaped a rich cultural identity that is distinctly their own.