In the mid hours of today, Nigeria's first citizen, President Muhammadu Buhari, paid Governor Hope Uzodinma's Imo State a visit. The visit was mainly for commissioning of several projects across the state.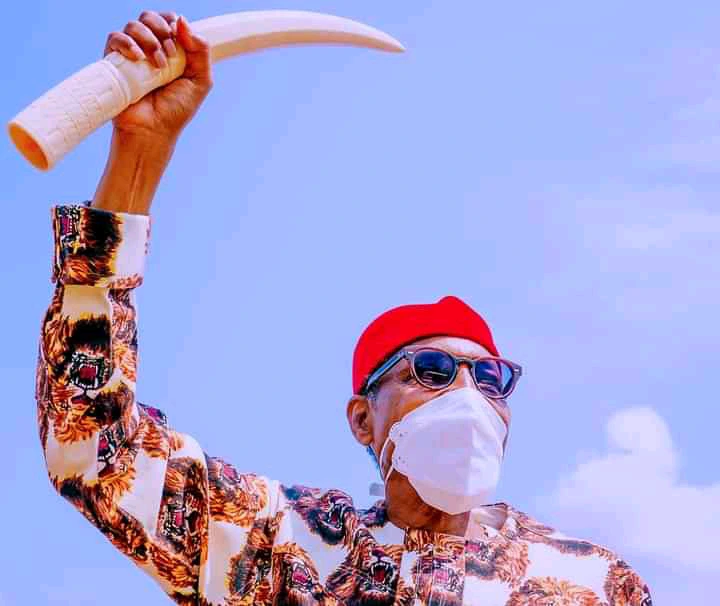 After the president commissioned some projects, some of the indigenes of Imo state assembled to greet him. Immediately he was spotted, they jubilated because he greeted them culturally. By culturally, I mean, President Muhammadu Buhari raised the traditional "Ofor" to greet them. Checkout the moments of jubilation in the pictures below: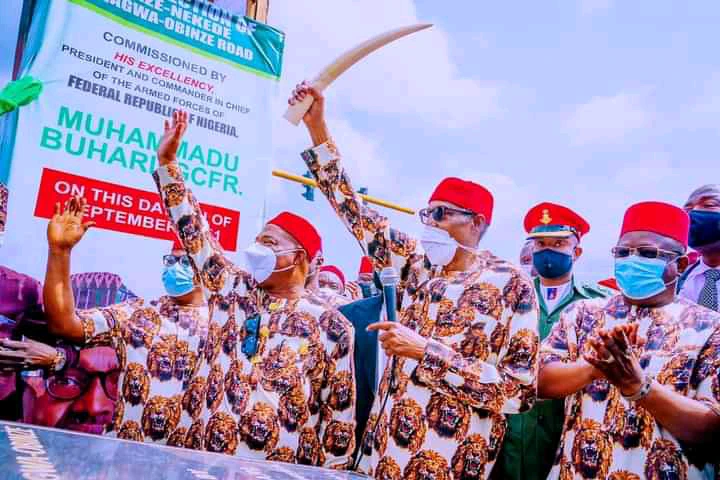 In the pictures below, the Imo State indigenes, who assembled to greet the president despite the alleged sit-at-home order by men of the secessionist group, jubilated as President Muhammadu Buhari greeted them in a special way.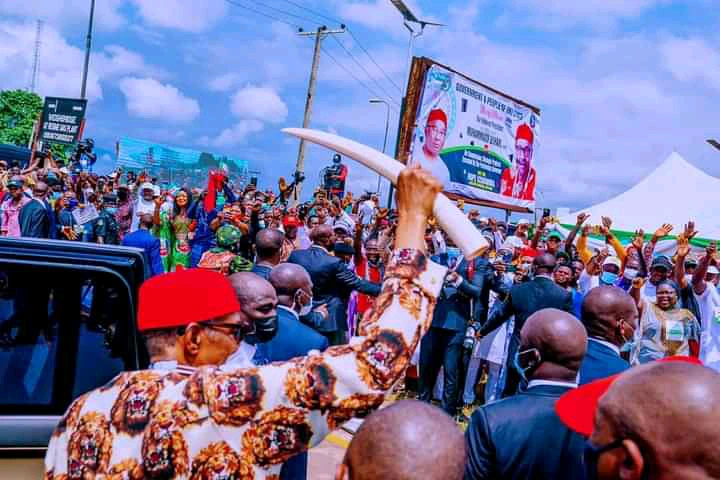 Considering the tradition of the Igbos, "Ofor" signifies authority, leadership and honor. Traditionally, it is a staff carried by top Igbo Leaders such as Chiefs, Kings and the likes.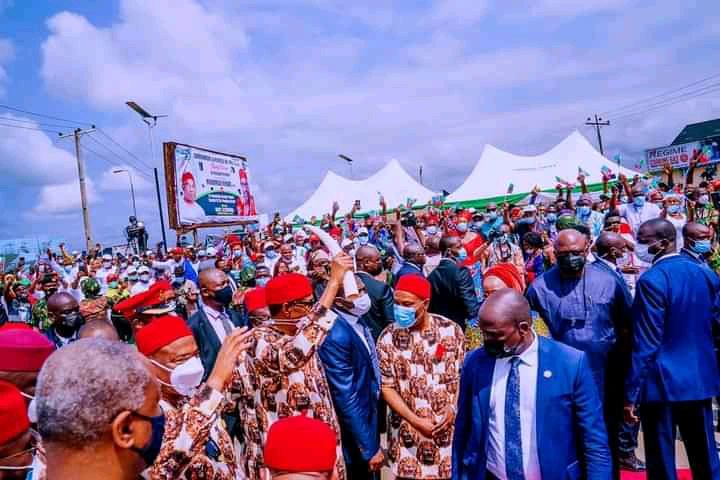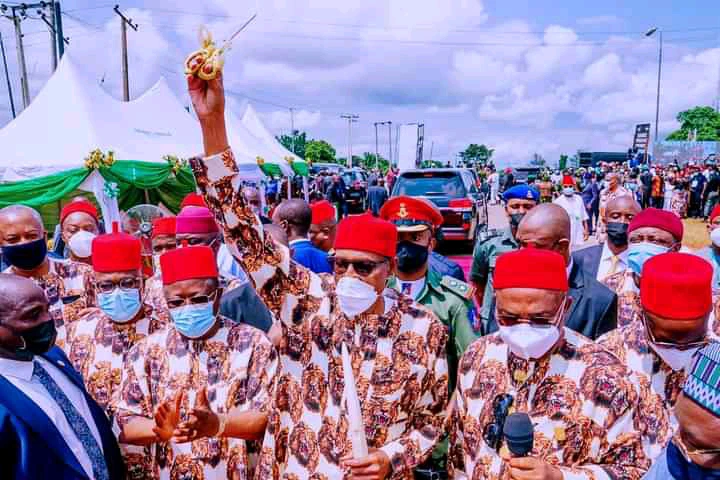 Photos Credits: Femi Adesina's Facebook page.
Unarguably, it is believed that most Imo indigenes and Igbos at large would be really glad over the fact that the President, didn't only wear their traditional "isi agu" attire but also raised the "ofor" while greeting them.