When you mention the name Victor Nnamdi Okafor, people don't get freaked out but the very moment you mention, "Eze Ego"; you will see the eyes of many Nigerians light up with excitement. He would have been one of Africa's billionaires.
Victor Okafor was a man who spoke softly, and warm smiles danced on his chubby cheeks, which were accentuated by a moustache. He was relatively young at the time, but he was well-known and well-respected in Nigerian business circles.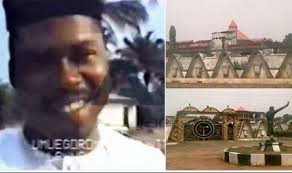 [Photo Credit | Wikipedia]
Here is the story of Chief Victor Nnamdi Okafor, the Eze Ego (King of Money) I of Ihiala aka Udu Bunch aka The Young Millionaire, the Igbo tycoon who died tragically on his birthday.
The late Ezego was born on December 25, 1964, in Uzoakwa, Ihiala, Anambra State, as the first son. Ezego's story is frequently cited as one of the classic rags-to-riches stories in Nigeria. He attended Uzoakwa Primary School for his primary education, but he was forced to drop out of Abbot Boys' Secondary School, Ihiala, and eventually went into business.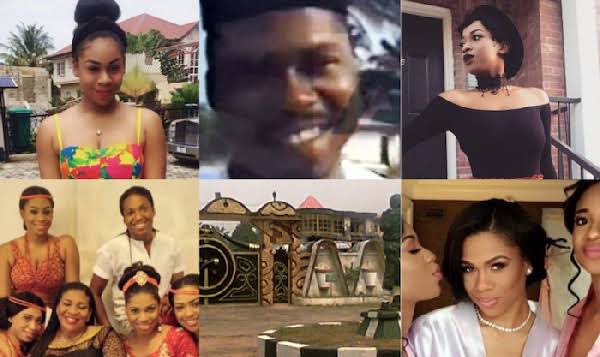 His childhood was a traumatic one, and his father reportedly disowned him when he was arrested for being a member of a robbery gang that showed Onitsha traders hell on earth. While some of his fellow gangsters were apprehended and punished, Ezego fled to Umumeni Village, where his enraged father was said to have driven him out. From there, he travelled to Umuduru, his mother's village.
However, things did not go well for him in Umuduru, and in 1989, he relocated to Lagos, where he worked as a mentor. What happened after that remains a mystery, but the next time the world heard of Ezego, he was already a multimillionaire, one of Lagos' crème de la crème.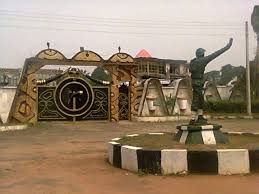 [Photo Credit | Wikipedia]
In Lagos, he established the Ezego Shopping Complex on Allen Avenue (which also had a branch in Abuja) and the Ezego Plaza on the Murtala Muhammed International Airport Road. From these locations, he operated and controlled one of Nigeria's largest electronics stores.
Vic-Winners International Limited, Ezego Nigeria Limited, Ezego Holdings Limited, Vitex Zinc Co. Limited, and Ezego Properties Limited were among his other companies. Ezego built houses, villas, and mansions all over the country, one of which was made of glass. As of 1999, the total value of his real estate outside of Ihiala which worth millions of naira.
The expensive mansion that served as his country home in Ihiala was worth millions of naira, with the marble used for the walls imported from Italy. Ezego had one of Africa's largest private car garages when he was alive. He loved cars and was always buying new ones to stock his garages in Ihiala and Lagos.
His garage alone was a luxurious one, indicating that he was a first-class car freak. At the time of his death, he left behind a plethora of state-of-the-art cars, as well as 70 houses scattered across Nigeria and abroad.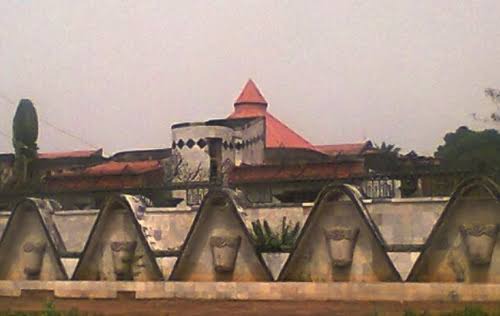 [Photo Credit | Wikipedia]
Death knocked on Ezego's door on December 25, 1999. But he was completely unaware. Ezego's birthday was on the 25th of December, and it was his custom to storm Ihiala, his hometown, every Christmas for the double celebration (actually, it was a triple celebration: his birthday, Christmas and the New Year).
His kinsmen and women in Ihiala eagerly awaited his annual homecoming, which meant a lot of goodies for everyone. And so it was that fateful December of 1999. Ezego and his family were in good spirits, and plans for the trip back home were well underway.
Ezego had a habit of storming his sleepy, rustic hometown of Ihiala, impressing his people with his legendary wealth and affluence. As a result, the 1999 edition was no different. Ezego's presence would be known throughout Nigeria. Some of the most popular musicians in the world's most populous black nation were scheduled to perform for guests at the most exciting gala of the year.
Femi Kuti and his Positive Force Band were scheduled to dazzle guests and rock the community to its core. To demonstrate how serious Ezego took the party, the moneybag personally visited the Afrikan Shrine to meet Femi Anikulapo-Kuti to ensure that everything ran smoothly.
The party was scheduled to begin on Christmas Eve and last until Boxing Day, so Ezego decided to begin his journey from Lagos on December 23rd. But little did he realize that all of his efforts would be in vain. He was unconsciously preparing for his funeral. But, exactly, what happened?
Ezego left Lagos on December 23rd, as planned, for the southeastern region of Nigeria. He took off in a flashy convoy of six of his finest automobiles. There was a Lincoln Navigator (1999 model), a limousine, a blue Porsche, a Lexus jeep, a Cherokee jeep, and a new Honda.
The interesting thing about that fateful trip was that Ezego would normally fly to Enugu or Port Harcourt, where he would then be driven in a convoy to Ihiala. However, the high number of fatalities in air crashes during that period allegedly swayed him. The outcome was disastrous for the tycoon.
For unknown reasons, Ezego decided to get behind the wheel of his Lexus jeep in the convoy and drive himself from Lagos to Ihiala. But somewhere along the Lagos-Ibadan Expressway, the first calamity arose. The trouble began when the Cherokee's jeep's engine failed.
But Ezego was in a hurry and couldn't bear the thought of missing his flight and arriving on time. So he decided to keep managing the jeep for as long as possible. But by the time the jeep arrived in Asaba, Delta State, the car had completely broken down in the oil-rich state. Things were no longer amusing. Ezego was obviously in pain.
His people were waiting for him to return home so the carnival could begin in earnest, but here was his car, which he had paid millions of naira for, giving him the worst headache of his life at the most unexpected time.
Ezego did not want to leave his prized automobile in the middle of nowhere in Asaba, vulnerable to robbers. Not the car he paid a lot of money for. So he yelled at one of his boys to go buy a chain so the jeep could be towed. The lad returned with the chain, which was then attached to the faulty jeep.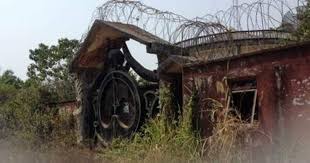 [Photo Credit | Wikipedia]
However, that was only the beginning of his problems because Ezego was said to have insisted on towing the broken-down vehicle himself, with him driving the Lexus and pulling the Cherokee.
So he was in front, while another of his boys drove the Cherokee. No one was in a position to argue with the boss, so they continued their journey until that fateful moment when they arrived between Ozabulu and Okija on the Onitsha/Owerri Road.
They were only two kilometres from Ezego's hometown and final destination, Ihiala in Anambra State, when death decided to reveal his dreadful figure. Ego reportedly hit a damaged section of the road while driving down a steep slope and slammed on the brakes.
The driver of the Cherokee behind him was caught off guard, and because he wasn't expecting the sudden stop, he rammed the Cherokee into Ezego's gleaming Lexus, sending the millionaire tumbling down a deep ditch by the roadside. It should be noted that there are some other slightly different accounts of how the accident occurred.